Puerto Aventuras is relatively new gated community in the Riviera Maya holding approximately 6,000 people. Puerto Aventuras is one of the most overlooked places in the Riviera Maya. This marina community is perfectly located in the middle of everything the Riviera Maya has to offer; it is also close to Tulum and Playa del Carmen.
Puerto Aventuras is a modern community lined with quaint shops and cute little restaurants. There is a post office, a pharmacy, a dolphin enclosure with manatees, sea lions and seals, and even a museum. It also has a beautiful 9 hole golf course. Additional the owner receive exclusive membership to the Omni hotel where they can enjoy the pool, relax at the bar or layout on the beach and exclusive access to the gorgeous natural pool perfect for snorkeling. Right across the highway from Puerto Aventuras is huge supermarket for all the grocery needs.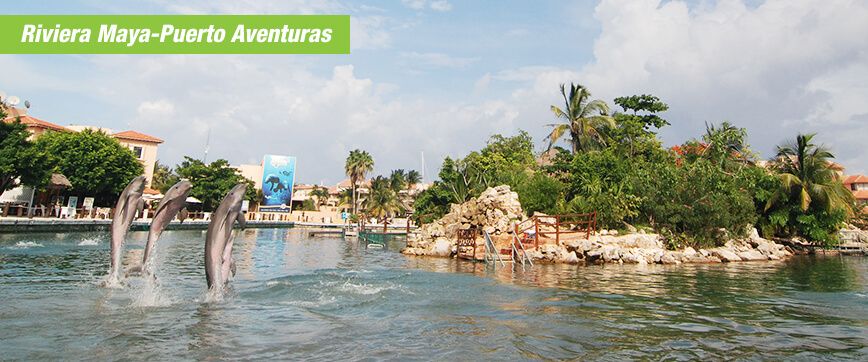 This international marina community is a perfect heaven for boat enthusiasts. Enjoy life to the fullest in a place that is friendly, equipped, and unique in the Riviera Maya, the amount of real estate available, both for vacationing and investing is great. Puerto Aventuras real estate offers something for everyone. You will find condos with amenities like common areas and swimming pools, and condo-hotels that offer concierge and rental pool services. Their are various residential lots ready for you to build your dream home on and single family homes that feature private boat dock and direct access to the Caribbean Sea. Many properties feature beautiful views of the beach, marina or golf course. You name it, Puerto Aventuras has it!
Puerto Aventuras real estate isn't only about purchasing a property; it's about purchasing a lifestyle full of comfort, modernity, and luxury. Take the boat out, go fishing, or simply relaxing in the beautiful clear waters of the Caribbean Sea. Investing in Puerto Aventuras real estate is definitely the way to go. Live the marina lifestyle in Puerto Aventuras!
If you are interested in Puerto Aventuras real estate, please contact a Top Mexico Buyers' Representative we will be happy to help you find your dream property. You will be able to tour the Puerto Aventuras community and many others on the Live It, Compare It & Buy It Tour.
We Make It Happen!