Beach #22 on the Countdown to the Best Beach in the Riviera Maya: Soliman Bay
Soliman Bay is one of the few places in the Riviera Maya where you get a sense of relaxation, solitude and privacy. If you visit Soliman Bay, you will find that there are no big hotels or crowds and the coast is mostly undeveloped, providing a break from many other popular destinations in the Riviera Maya.
This Bay has calm seas year around, thanks to the reef that blocks the big waves and undercurrents, making it ideal for families and water sports lovers. The beach is sandy, with a few rocks here and there; wearing water shoes is recommended to avoid injuries or cuts on your feet.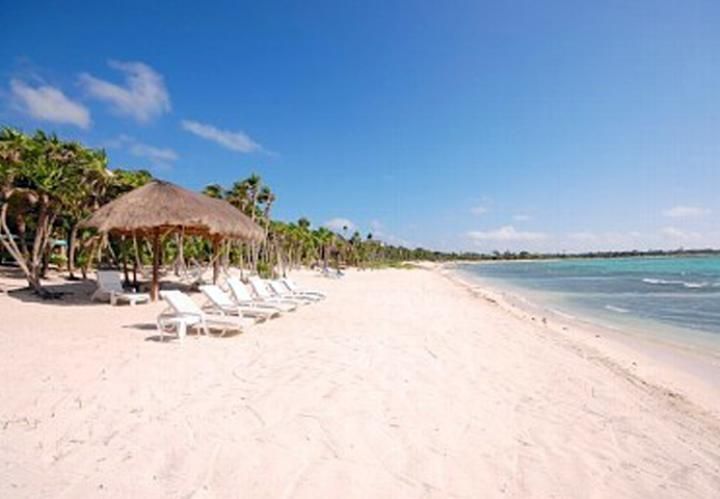 Soliman Bay: Getting there
This secluded beach beauty is located in the heart of Riviera Maya, but it offers a private, secluded feel for its visitors.
If you are traveling from Cancun, take the Federal Road 307 southbound and drive 65 miles (about an hour and fifteen minutes), you will pass Playa del Carmen, Puerto Aventuras and Akumal. Soliman Bay is 9 miles south of Akumal (approximately 20 minutes), so keep your eyes open for the entrance. You can look for signs for the Oscar y Lalo restaurant, on the right hand side of the road and you reach Tulum you have gone too far.
Soliman Bay: Things to do
Keep in mind that Soliman Bay is a small semi-private gated community, there are a few villas and the owners value their privacy. The easiest way to access the beach at Soliman Bay is to visit one of their popular restaurants such as Chamico's or the Sahara Cafe and enjoy a cold drink and let their professional staff pamper you.
The other way to experience this beautiful place is to stay in one of the hotels or vacation rentals and enjoy this unspoiled piece of paradise! Some of the things you can do during your stay at Soliman Bay is sunbathing, relaxing and enjoy a tropical drink. You could also go for a walk on the beach, kayak in the bay or go snorkel on the reef.
Remember that Soliman Bay is located between Akumal and Tulum, so if you want a little bit more action you could book a day tour or visit one of the many local attractions!
Soliman Bay: Recommendations
There is no way to access Soliman Bay beach for free, you have to be a guest or visit one of the local restaurants.
Most of the hotels with restaurant will let you enjoy a meal there, but just to be on the safe side make a reservation ahead of time.
Do not forget to bring your water shoes and snorkeling gear!
There is not a lot of tourism in the area so it is wise to bring cash with you; the closest ATM's are in Tulum or Akumal.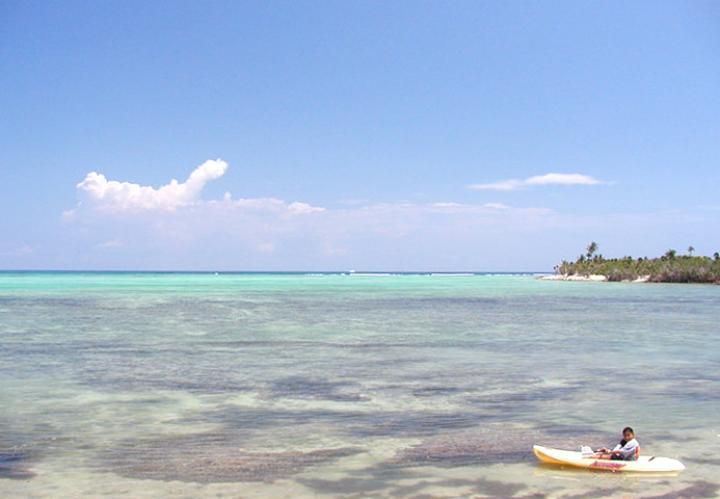 Learn about the different beaches throughout the Riviera Maya, and count down with us to the Top 25 Beaches in the Riviera Maya every Friday.
Top Mexico Real Estate is your one and only stop for everything regarding the Riviera Maya. We have the credentials and expertise and we are here to help you find your dream home in Mexico.
And remember, here at Top Mexico Real Estate…
We make it happen!