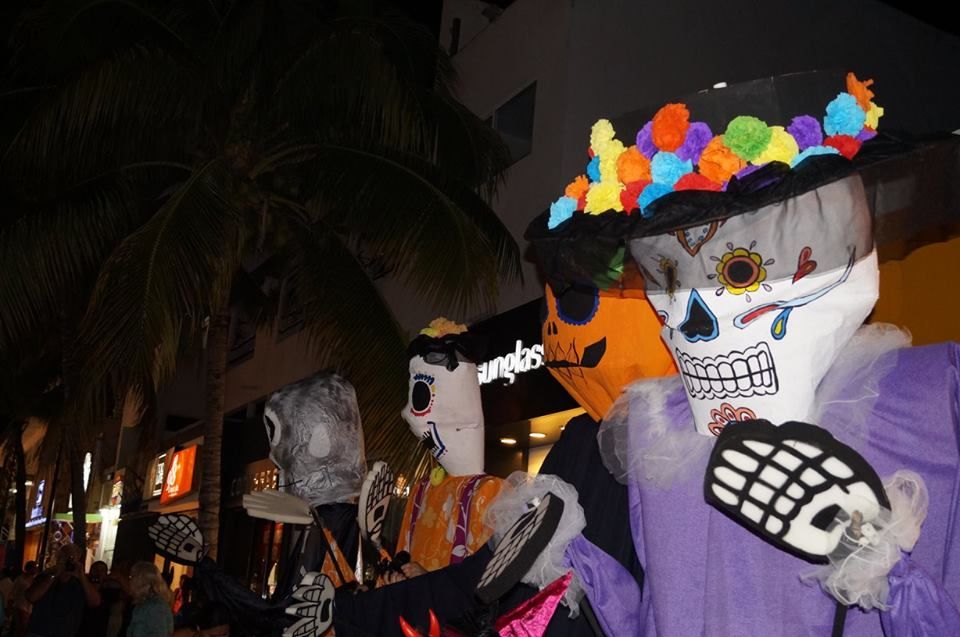 Halloween is almost here! Once a North American tradition, Halloween is growing increasingly popular in Mexico. If you live or are visiting Playa del Carmen, you can join the people that goes out on this night and enjoy an amazing blend of traditions in Playa del Carmen.
In Mexico, there has been a long tradition of celebrating the Day of the Dead. This day commemorates the people that has left before us, and people make shrines to celebrate the memories of loved ones that are no longer with us.
However, many also join and celebrate the fun of trick or treating… and it is common to celebrate both. If you are in the area, you cannot miss celebrating Halloween Playa style! Get that costume ready and join the crowds trick and treating on 5th avenue.
Celebrating Halloween in Playa del Carmen:  Things to do
1.  Trick or treating
Every year, hundreds of visitors and locals go on 5th Avenue wearing costumes, dressed as Catrina Skeletons or even as an Xtabay. Playa del Carmen is the ideal place to see traditions merge and become something different, come and see and enjoy the party.
Don't forget to bring enough candy to share with the hundreds of local and visiting children, trick or treating on 5th Avenue.
2.  Have an authentic Day of the Dead experience
If you want to learn more about the Mexican tradition of Day of the Dead, Xcaret has an amazing festival every year. The festival has theater, music, performances and art… and everything is about the Mexican traditions to celebrate the day of the dead.
You can purchase your tickets and receive more information here. If you are planning to visit Xcaret, your ticket includes the pass for the Day of the Dead celebration.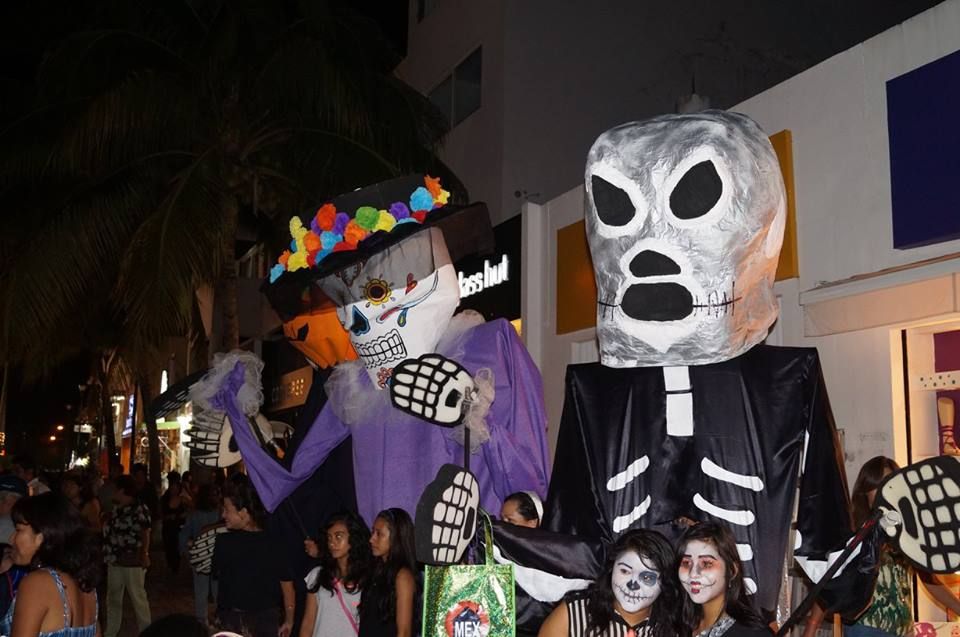 3.  See the Mayan Day of the Dead celebrations
Celebrating the dead is a Mexican celebration with deep roots in the native cultures of Mexico, but the Mayans have their own way to commemorate the dead: Hanal Pixan. If you want to learn more about this amazing tradition in an authentic Mayan Village, Alltournative organizes a tour every year, which takes visitors to an authentic Mayan village and allows you to participate in the Day of the Dead traditions. The tour that includes:
Round trip transportation
A guided visit through the process of decoration of shrines and the celebration of Hanal Pixan
Traditional Mayan food
If you want to learn more about this exciting adventure, please click here!
4.  Go party!
After all the fun and adventures, you can also do what people love to do in Playa: Party! You can organize your own bar crawl, or visit one of the local clubs and enjoy the special events organized for the day.
You cannot miss the fun on 12th Street with all the clubs and the best place to see and be seen in Playa del Carmen.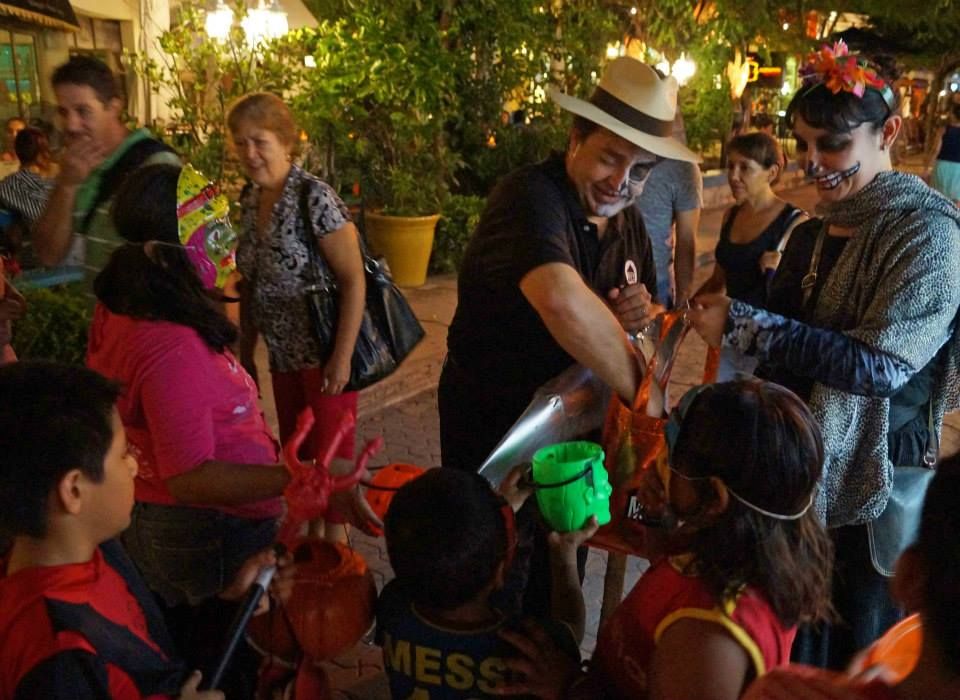 Playa del Carmen is a community with a rich culture, people from all over the world come to reside here and brings with them their own traditions. The merge of different cultures allows for a diverse and vibrant community, willing to enjoy and share with people from other places.
There are many options to enjoy an amazing Halloween and Day of the Dead, feel part of this amazing culture or feel at home with your own celebrations. Playa del Carmen is an amazing place to live and at Top Mexico Real Estate, we specialize in helping foreigners find their home in Mexico.
We would love to hear about your plans for Halloween, or if we are missing an awesome event… Please let us know!