Are you looking forward to packing up for the weekend and heading off on an adventure? Head over to Cozumel! This beautiful Caribbean island is full of wonder, life, and amazing things to discover. While it can get quite packed with tourist during high season, it is still enjoyable…especially if you know where to go!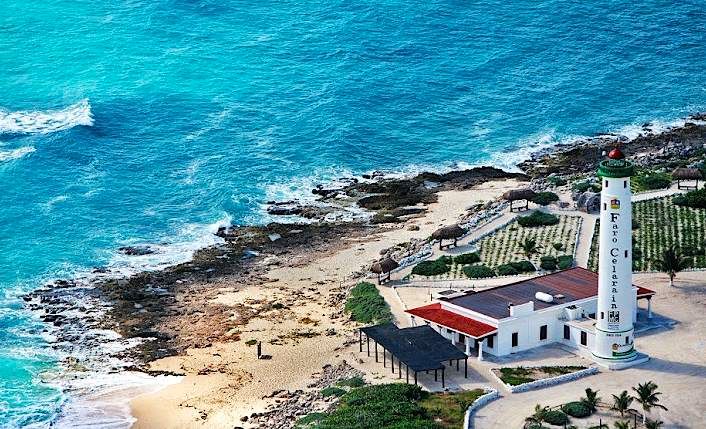 How to get there
Transport between Playa del Carmen and Cozumel is reliable, affordable and fun! There are three ferry companies that navigate between the ports: Ultramar, Mexico Waterjets, and now a government-run company. Services run from 5am to 10pm from Playa del Carmen to Cozumel, and from 6am to 11pm from Cozumel to Playa del Carmen.
Expect to pay approximately $10 usd for a one-way trip.
Where to stay
Cozumel offers beautiful bed and breakfasts, hostels and elegant hotels either very close to the beach, or just on it. Prices range depending on what you are searching for and the season you visit. For example, during the Divers Week in Cozumel (usually during summer) you can find some beautiful 5-star resorts with discounts as many people travel just to go scuba diving. Cozumel real estate also offers options as many owners rent out their property to vacationers.
What to do
Cozumel is one of the favorite diving spots around the world. Because the gorgeous Mesoamerican Reef passes right by, there is an array of marine species to observe. If you're not into diving, you should at least go on one of the many snorkeling tours. You are certainly going to be surprised by the amazing underwater world.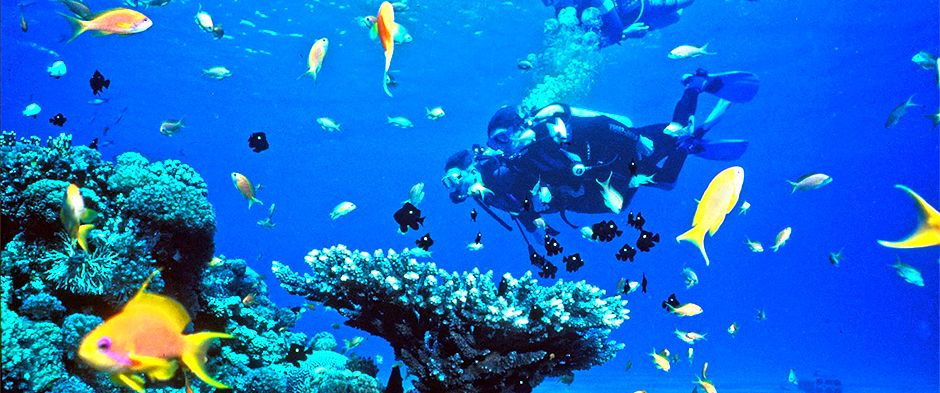 There is a secluded snorkeling area known as El Cielo (The Sky). It was named like this due to the outstanding number of starfish that lay on the white sand banks. Unfortunately, many of these starfish are gone due to overfishing and overpopulation of visitors, but you can still manage to see a few more than you would normally.
For those looking for an adventure, renting a cheap car at any of the rental agencies to go around Cozumel should be fairly easy. WARNING: at night certain roads are blocked and very largely signaled, so stay away from these roads.
You can visit Isla Pasión, a small island off the coast of Cozumel. Offering breathtaking views, this private island does not have any hotels or restaurants, and it can only be visited via authorized tour operators during the day. There are no overnight stays at Passion Island.
Shopping and eating
Cozumel's boulevard is quite popular, lined with stores, bars, restaurants, supermarkets and hotels. Shopping options are endless as vendors offering all types of souvenirs and unique items. If you wonder off the main boulevard street you are sure to find local indigenous women selling small hand made turtles and other quirky things.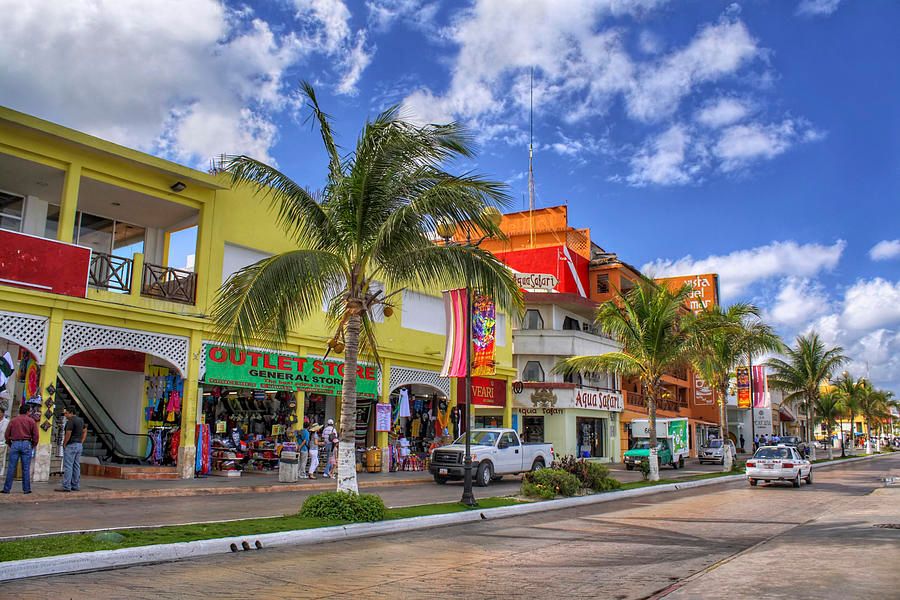 If you are looking to enjoy delicious meals in Cozumel, your taste buds are in for a party! Cozumel is lined with cute and cozy seafood restaurants, beach clubs serving everything from shrimp ceviche to octopus tacos, and much more. For those craving a typical American meal (hamburgers, and such), you will find a Hard Rock Café and other similar restaurants throughout the island.
Recommendations
Cozumel is a gorgeous island with many things you can do. Even if you plan a strict itinerary, you are sure to wonder off eventually and find something new or different to do. So we recommend bringing cash – especially Mexican pesos, as prices tend to change from USD to the local currency.
Do some research on scuba diving shops before going to Cozumel. The options are endless as it is one of the most popular activities to do, but that doesn't mean every shop around has great quality or service. Check online before to see what other tourists are saying about the dive shops and find one that suits your budget and what you want to do! If you're an avid diver and own equipment, we recommend you bring it with you. It's worth the hassle of carrying it around, as you will save plenty of money from renting out equipment at the shops.
Eat seafood, talk to locals, engage in fun and unusual activities, and enjoy your weekend getaway in the gorgeous island of Cozumel!
Craving for more Weekend Getaway ideas? Check back next week for another one!
Top Mexico Real Estate is a real estate company based in Playa del Carmen, catering to thousands of Americans and Canadians who are searching for the perfect paradise home. If you are planning on relocating to Mexico, feel free to contact one of our Top Buyer Representatives, who will gladly guide you through the process of becoming a homeowner in Mexico!
And remember, here at Top Mexico Real Estate…
We Make It Happen!