Beach #8 on the Countdown to the Best Beach in the Riviera Maya: Grand Coral Beach
Every year, millions of tourists choose the Riviera Maya for their holiday, making it the second most popular destination in Quintana Roo; just behind Cancun by a few thousand visitors. From January thru June of 2014, Quintana Roo received more than 5 million visitors and almost half of those were visiting the Riviera Maya.
If you live in Playa del Carmen or are visiting the Area, there are plenty of beautiful beaches for you to enjoy: from the traditional Mamita´s Beach, to Coco Beach or Shangri-La, there is a beach for everyone.  However, if you are feeling adventurous and want to go somewhere new, with all the luxury and comfort of a 5 Star Hotel; Gran Coral Beach might be an excellent option for you.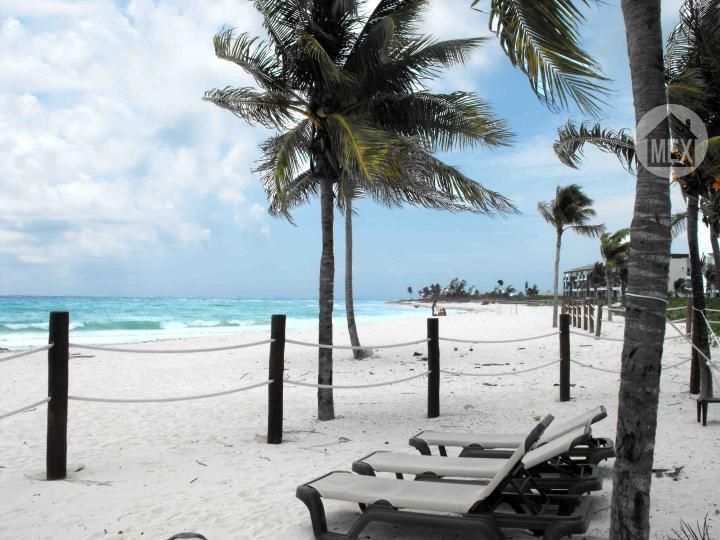 Grand Coral Beach: General Information
Grand Coral Riviera is a complete neighborhood that offers its visitors a luxurious hotel, as well as modern condos for sale with beautiful beachfront and golf course views. The complex was designed in a way that every property has access to the 18 hole golf course designed by Nick Price, as well as to the Beach Club and the Club House.
Even if you are not a guest in the hotel or the owner of one of their magnificent residences, you can still access their beautiful private beach. Grand Coral allows guest to visit their beach club, there is easy access and parking right next to the beach club.
These are some of the amenities you will find in the Grand Coral Playa del Carmen Beach Club:
Pool
Bathrooms
Beach chairs
Cabanas
Towels
Beach umbrellas
Restaurant
Bar
Snack Bar
Grand Coral Beach: Getting There
Grand Coral
Carretera Federal 307 km 294, Solidaridad, 77710 Playa del Carmen, Q.R.
Getting to the Grand Coral beach is easy, from Playa del Carmen you can:
Driving a Car: If you are coming from Playa del Carmen you will need to get on the federal highway 307 northbound heading towards Cancun. There are plenty of signs and you will see it on your right as a massive entrance. Once you get to the security post, tell them you are going to the beach club, they will take your plates details and ask for an ID, then let you through.
Taking a Van/Taxi:  Any taxi can take you to Grand Coral, ask a few different drivers to find the best price.
Public Transportation: Colectivos/buses are a great way to get around. You will find them driving all along the Federal Road 307 just ask if they go to your destination and hop in.  Keep in mind that the beach is about half a mile into the Grand Coral Complex, so if you are not a fan of walking a cab might be a better choice.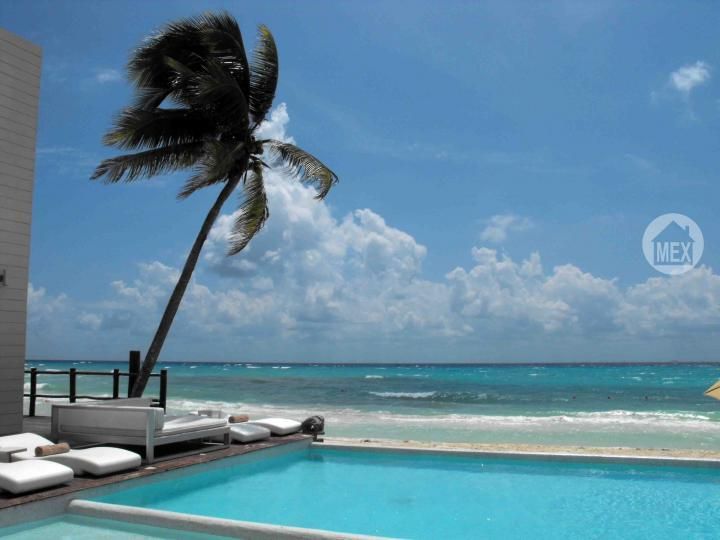 Grand Coral Beach: Things To Do
Sunbathing and relaxing is always a do!
Snorkeling is a good option; just remember to bring your own gear.
Enjoy a nice meal or a cold beverage at the Beach Club restaurant!
Take a dip in the swimming pool or ocean. 
Grand Coral Beach: Recommendations
Do not forget to bring your biodegradable suntan lotion and insect repellent, as harsh chemicals harm the coral reef and the local fauna.
Remember this is a beach club, if you wish to use the premises you will need to buy a drink or some food.
Grand Coral beach offers its visitors exclusive access to their 5 star beach club and amenities, if you want to enjoy a day of luxury and relaxation this might be a good choice for you.
We hope you enjoy your visit to Grand Coral Beach Club and the beautiful beach. Keep up to date with the best beaches in paradise by following our Top 25 Beaches in the Riviera Maya countdown every Friday! If you are in search for the perfect beach to spend the day at, make sure you check out our options. We aim to provide you with the best information about living in the Riviera Maya!
If you loved Grand Coral and are interested in purchasing a vacation home or retirement home Grand Coral has several real estate options from beachfront luxury condos to beautiful homes, please feel free to contact any of our Top Mexico Buyers' Representatives! Browse our beautiful properties; we are sure you will find your dream home.
And remember, here at Top Mexico Real Estate…
We make it happen!