If you are traveling to Cancun or the Riviera Maya, shopping might not cross your mind. However, this area has a wide variety of shopping centers and stores. As a rule of thumb the price for designer's clothes and electronics are somewhat higher than in the United States, but you might find a great deal or some unique articles that cannot be found in America; liquors, cigars, etc.
Here at Top Mexico Real Estate we have made ​​a list of our favorite malls in Cancun and throughout the Riviera Maya. If you are looking for a souvenir, sporting goods or clothing; we are sure you will find it in the nearest mall.
Shopping in Cancun
There are several shopping malls in Cancun, offering everything one could possibly need. Some of them have movie theaters, casinos and supermarkets; however we are focusing in the ones closest to the beach, hotel and tourist area. Get a little shopping therapy in Cancun.
La Isla
Location: Blvd. Kukulcan Km 12.5, Cancun, Quintana Roo
This mall is located within the hotel zone, so it is pretty easy to find. This beautiful shopping center has a view of the Nichupte lagoon, waterways and open areas that allow you to enjoy the Caribbean breeze.
This is one of the most popular malls for visitors and locals alike, it is always packed on the weekends. Some of the stores that you can find here are: Liverpool, La Boutique Palacio, Ultrafemme, Zara, Benetton, Thai, Starbucks, Italianni's, Massimo Dutti, among many others.

Luxury Avenue
Location: Blvd. Kukulcan Km 13 Mza 53 Lote 8, Cancun, Quintana Roo
Bring your wallet and your credit cards, this shopping mall specializes in luxury brands and offers specialized services such as a concierge or shopping assistant. Luxury Avenue is located in the hotel zone, it offers a wide variety of luxury shops and elegant restaurants and offers Tax Free or Tax Back options, if you're visiting from abroad.
This mall is for those who want the very best, it boasts shops by international designers such as: Fendi, Burberry, Coach, Tous, Mont Blanc, Cartier and Swarovski.  Visit their page to receive more information about their fashion shows and special offers.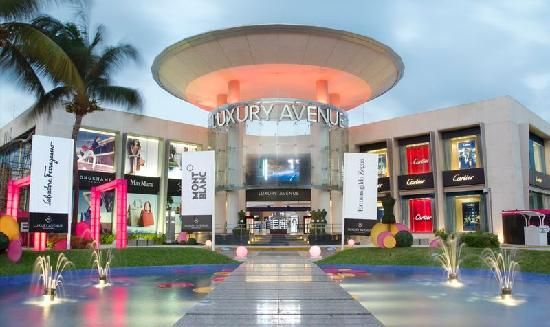 Shopping In Playa del Carmen
Playa del Carmen has many shops offering everything from A to Z. In Playa you will find beautiful outdoor malls, shopping centers and the famous 5th avenue a pedestrian only street lined with shops, restaurants and bars.
Quinta Alegria
Location: 5th Ave. and Constituyentes Ave., Downtown, Playa del Carmen, Quintana Roo
This mall is a favorite for locals and visitors alike, offering a variety of prestigious shops and restaurants. Located on 5th Avenue and Constituyentes avenue is easily accessible and its open plan lets you enjoy the Caribbean weather and the sea breeze.
Enjoy an afternoon of shopping at great shops like Nike, Levi's, Bebe or Forever 21 or enjoy a delicious Starbucks coffee or a glass of wine with some tapas in La Europea Deli and Wine store.
La Quinta Alegria is the place to shop in Playa del Carmen!
Paseo del Carmen
10 & 1st Ave. south between 36 and 37, Playa del Carmen, Quintana Roo
Conveniently located at the end of the 5th avenue near the ferry station, Paseo del Carmen is a traditional shopping place for locals and visitors alike. It is ideal to have alfresco meals and margaritas, stroll under the native trees and relax to the sound of the fountains.
Some of the shops that you'll find in this mall are Zara, Pull and Bear, Oakley, Starbucks and many others. We are sure you will love this location!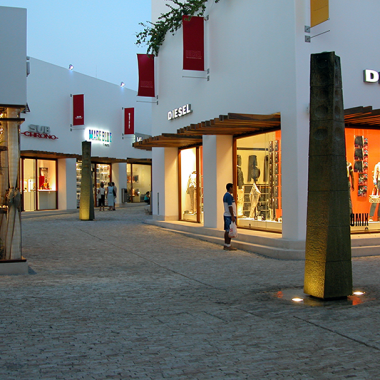 Enjoy the Riviera Maya and Cancun real estate. Relax on the beach, take in some sights, eat at amazing cafes and restaurants, and go shopping. This area provides a plethora of luxury, souvenir, specialty and unique shops… sure to empty you wallet and fill your suitcases.