For years Puerto Escondido was virtually unknown, with only Mexican tourists and surfers aware of its status as one of the world´s premiere surf locations. Originally known as Punta Escondida (Hidden Point), there was no real town until the 1930s, just a small fishing village. Since then it´s grown in to a city of about 50,000 people and is a center for tourism on the ¨Emerald Coast¨ of Oaxaca, Mexico. Visitors from around the globe flock to Puerto Escondido to experience its sport fishing, unparalleled surfing opportunities and beautiful beaches aplenty. It´s here where you´ll find the latest Puerto Escondido real estate development in luxury condo living.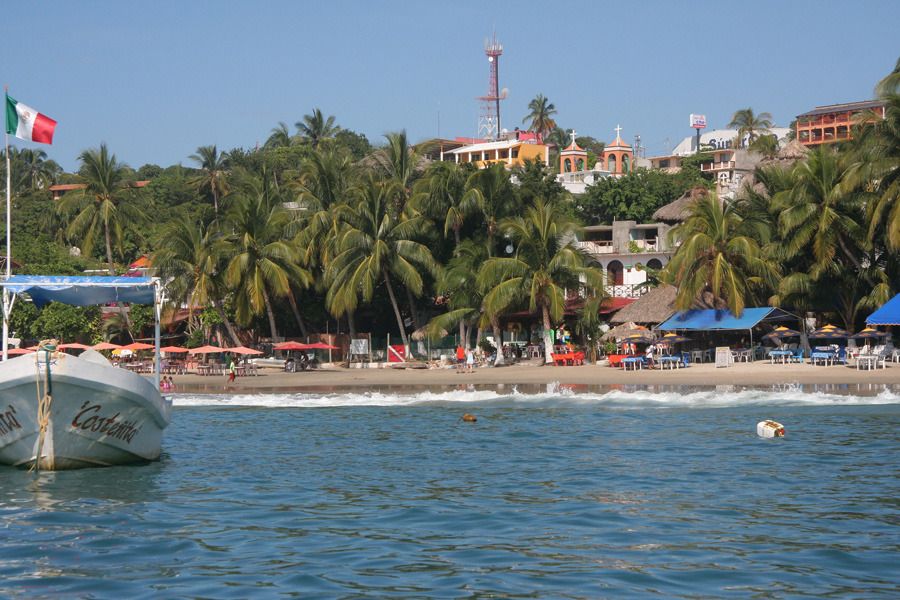 Vivo Resorts is a gated community located 10 miles from downtown Puerto Escondido. With 75 acres of prime beachfront property it´s close enough to access the conveniences of the town yet far enough to enjoy life in a tranquil setting. It´s private villas and beachfront condos have all the amenities you would expect in a resort of this class. Each condo has a kitchen fitted with  granite counters and state-of-the-art appliances, bathrooms with travertine marble shower walls and counters, and amenities like a beachfront infinity swimming pool with swim-up bar, a second swimming pool featuring a breathtaking waterfall and a children's water slide, a general store, shuttle service to downtown and the "Bistro 216" onsite restaurant which prepares fresh and delicious cuisine. There are four stunning finishing options available to choose from to customize your condo.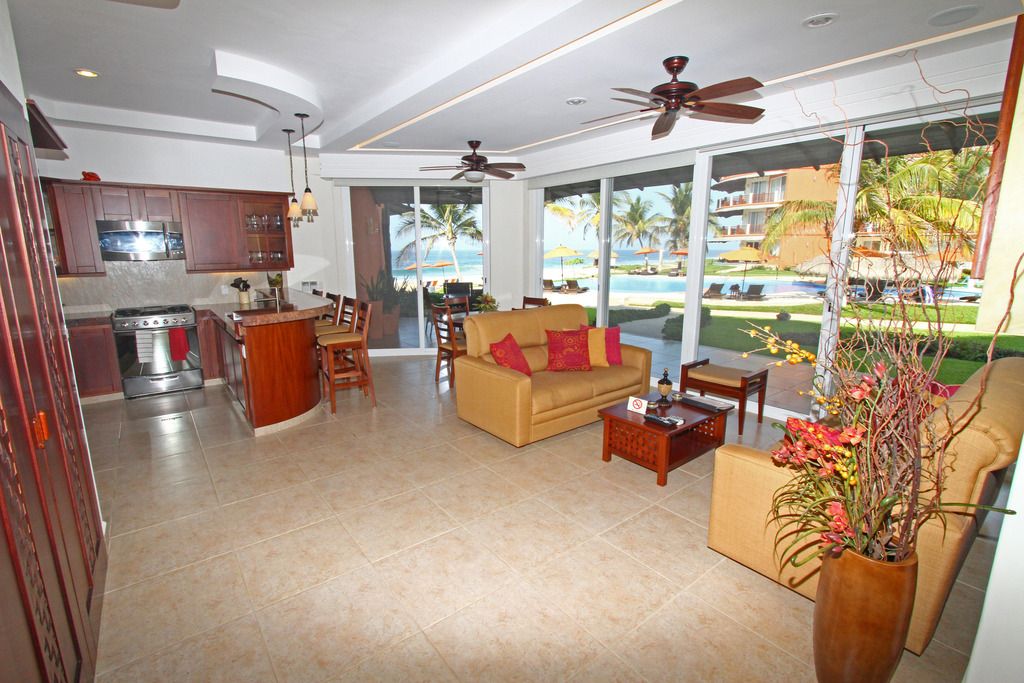 The climate is almost perfect, with rainfall primarily in the summer months and temperatures averaging 28°C (82°F). Pristine sandy beaches and an authentic Mexican town make Puerto Escondido one of the oldest tourist attractions in the region and one of the most important sites on the Oaxacan coast. The area is attractive to scuba divers because of the variety of fish, large oysters, lobsters and manta rays offering owners and guests a wide array of lifestyle enhancing activities.
Whatever your interests, Puerto Escondido has many great markets, festivals, and local villages to explore. Vivo Resorts has plans for an expansion of the amenity services to be completed in 2017. These luxury amenities include a restaurant and lounge, multipurpose clubhouse, gymnasium, business center, kid´s club, beauty spa, BBQ pavilion, tennis courts and a sports field. Now is the time to come and discover this top class development and see why this is truly one of Mexico's "hidden gem" destinations and somewhere that you´ll want to call home.
Now if you have any questions about Vivo Resorts or Puerto Escondido Real Estate, please feel free to contact any of our Top Mexico Buyers' Representatives and we will be glad to help you find your very own piece of paradise.
And remember, here at Top Mexico Real Estate…