The frigid winter weather comes soon, with its miserable freezing cold temperatures. All you can think about is last year's winter, when you had to shovel two feet of snow just to run to the store. Having to run out in the cold to warm up the car or the day you had to dump a cup of water on the frozen door just to get it open.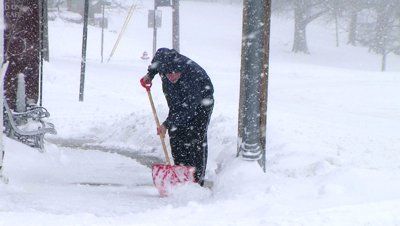 You start to think is it all worth it?
This used to be fun… well not so much anymore… now that you have to risk frostbite just to get a quart of milk at the local 7-11. Bothersome… that's the word I would use. The beauty of a light snowfall isn't cute anymore.
Am I getting to old for this?
No… I'm just sick of it!
Let's not even get started on the yearly winter flu!
The Johnsons next door left yesterday and the Smiths down the road left last week for warmer weather… lucky "snowbirds".
Wait a minute, lucky them… why not lucky me!
Don't I deserve a tropical snowbird paradise of my very own?
Well like many snowbirds before me (and many to follow), finding the perfect blend of Mexican Caribbean charm with modern North American flare is the dream for any seasoned and mature real estate investor in Mexico!
Well dream no more!
Hacienda del Rio is a beautiful new retirement community offering everything a mature real estate investor would ever want. Hacienda del Rio is located in the exclusive gated community of El Cielo in Playa del Carmen. Hacienda del Rio is close to the beach, with biking paths and features round the clock security. Custom style homes with a Mexican charm, an active and comfortable clubhouse and uniquely designed lazy river style pool. All designed with the mature and savvy retiree as its guide. At prices starting at the mid $100,000 USD, Hacienda del Rio is just the "dream" you've been looking for to spend your golden (and best) years!
Now if you have any question about this or any of the TOP MEXICO REAL ESTATE properties we have listed in Playa Del Carmen, The Riviera Maya or anywhere throughout Mexico, please feel free to contact any of our TOP MEXICO EXPERT SALES TEAM and we will be glad to help you find your very own piece of paradise.
And remember, here at TOP MEXICO REAL ESTATE…
We make it happen!