According to the Farmer´s Almanac, the upcoming winter is looking like it will be a repeat of last year. 2014/2015 brought more than 4,400 new record-low temperatures across the U.S. in January, and over 1,000 record snowfalls. Weather predictions for the upcoming 2015/2016 winter are the same or worse. Unseasonably cold conditions over the Atlantic Seaboard, eastern portions of the Great Lakes, and the lower peninsula of Michigan, Ohio, Kentucky, most of the Tennessee and Mississippi Valley, as well as much of the Gulf Coast. It´s going to be brutal. The Almanac foresees cold and snow for months, or in the words of its' editor Janice Stillman ¨Super cold, with a slew of snow¨.
New Englanders will once again experience a very frigid winter and further west over the Rockies milder that temperatures are expected. The bitter, cold shivery forecasts of last year resulted in 23 eastern states experiencing one of their top-ten coldest Februarys on record. Residents of these same states may want to get a jump start now and stock up on lots of winter survival gear like sweaters, long johns and plenty of firewood. But there is an alternative to this dire future: Escape to Mexico!
If you want to avoid the above-mentioned prognosis then join the approximately one million Americans that live in Mexico. Many of those are part-time residents, hundreds of thousands of snowbirds who spend the winter months in vacation homes enjoying warm weather and cold cerveza. Much like real birds, their annual migration to the warmer climates is a yearly ritual. The prospect of sunshine draws them and countless travelers looking to avoid the long, cold winter in places like the Mayan Riviera.
In Cancun and Playa del Carmen there is plenty of sun, white sand beaches and warm Caribbean waters to make you forget that winter even exists. Not only will you be able to enjoy an outdoor lifestyle of dance and yoga classes and public sports complexes with basketball courts and running tracks you´ll also find a never-ending supply of tropical fruit juices and fresh food to keep you feeling healthy and fit. Once you experience a winter season like this your conversion to the snowbird life will be complete and you´ll wonder how you ever did without it.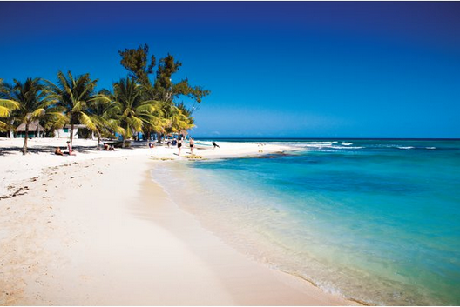 If you want to escape the winter Top Mexico Real Estate has the experience and credentials to guide you through the process of purchasing the home of your dreams in Mexico. To get you started on your Mexico real estate journey, check out the Live It, Compare It & Buy It Tour.
Top Mexico Real Estate…
We Make It Happen!