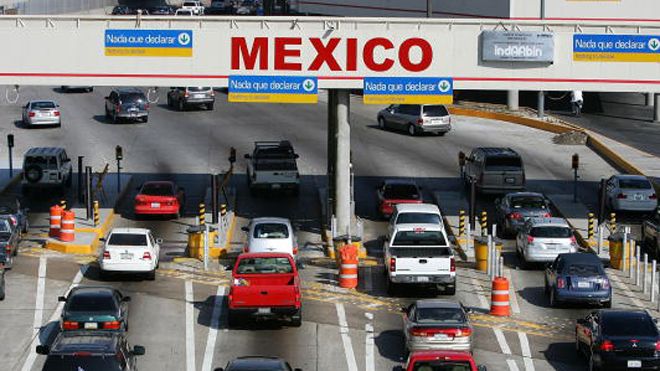 If you decide to own a car in Mexico, you have two basic routes to follow:
1. You can bring your car from home or
2. You can buy a car in Mexico
Hundreds of Americans and Canadians have gone through the simple process for either approach and happily enjoy use of their car in Mexico. If you want to own a car in Mexico, the following guideline will help you plan and see how easy it really is.
Bringing Your Car to Mexico
If you bring an American or Canadian car to Mexico, its validity is basically the same as your residency status. This makes sense, since you will always have a valid residency status, meaning that you will always have a valid car permit. Basically, if you enter as tourist, your car will have a temporary permit to operate your car in Mexico that's valid as long as your tourist visa. If you are a permanent resident, you will be able to gain Mexican plates for your car and keep it here permanently. In all cases, your car will be valid in Mexico as long as your residency status is valid.
A. Tourist Visa (FMM) When you enter Mexico as a tourist, you will be given a tourist visa (FMM) at the point entry, which will be the U.S. border in most cases. This visa is valid for staying in Mexico for up to 6 months. Similarly, you will be given a temporary permit for your car, valid for up to 6 months. The permit is given in the form of a sticker for your windshield and a document, which you should keep in the car with you. This document is called a temporary importation permit and you will need it if you choose to extend your car's permit.
Before the six months expires, you'll either be heading back home or, if you choose to stay in Mexico longer, you'll start the process of gaining Mexican residency (see section "B" below) which will also provide you with a longer-term permit for your car. If you have chosen not to seek residency in Mexico, you can "renew" both your tourist visa and the permit for your car by leaving Mexico and re-entering immediately. If you are planning to live near the U.S. border, you could simply make a trip to the U.S. border twice a year. Those living in the south of the country – mostly the state of Quintana Roo, i.e. Cancun, Playa del Carmen, Tulum – sometimes make trips to the border with Belize about 3 to 4 hours away to renew their tourist visa and car permit. People who choose this option simply see it as another little road-trip outing.
If you want to learn more about Mexico real estate, the buying process and much more specialized contents please visit our website or download some of our exclusive e-books. Our company has a decade long experience, and has helped thousands of satisfied customers find the home of their dreams in Mexico.
And remember, here at Top Mexico Real Estate….
We Make It Happen!