(continued from yesterday's post, which offers an overview of golf locations throughout Mexico)
Properties
Regardless of your taste in Mexico real estate, one of the golf areas mentioned above will offer something for your taste.  In Merida real estate, the country club is home to very exclusive developments of luxury villas and condos with beautiful pools and private club houses.

In Puerto Aventuras, near Playa del Carmen, condos overlooking the romantic waterways of a marina are within walking distance of a nice golf course.  One of the area's most prestigious courses (in Playacar) has everything from upper-end contemporary-Mexican homes to comfortable two-bedroom condos within nice complexes which are well within the average budget.
Beautiful properties in the area capture the essence of the beauty found in the area's old Spanish missions, or modern beachfront luxury along the region's wide, sandy beaches.
Lifestyle
Although living a walk away from a course designed by Robert Trent Jones II in a place where the weather is warm all year is motivation enough, golf communities in the Playa del Carmen real estate area are well designed and very visually appealing with plenty of greenery, nicely designed streets, tree-lined boulevards, natural areas, bike trails, ancient ruins, bird sanctuaries and the like.  Many also include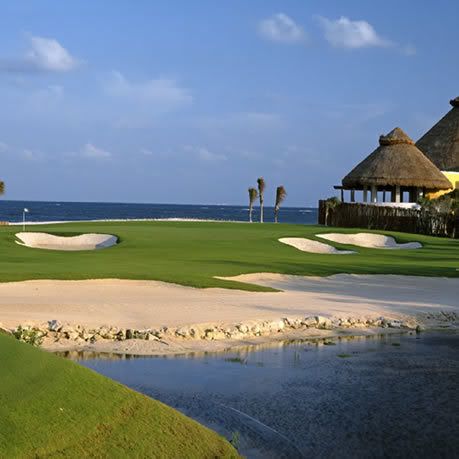 shopping options, or are very close to communities that do.  Some are a walk from beaches, or the nightlife and culture of downtown; the variety in lifestyle is about as broad as the variety in properties.  They all share in common, warm weather, sunshine and upscale comfort.
Prices
As mentioned above, there is a wide variety in price ranges for golf course properties in Mexico.  Yet, it is worth noting that prices for any property are very low compared to what the price of a similar property would be in a warm-weather golf community in the U.S. – especially if that community were near any decent beach.  In the absolute sense, there are nice properties available in lower price ranges that make comfortable living in an upscale golf community accessible to the average American buyer.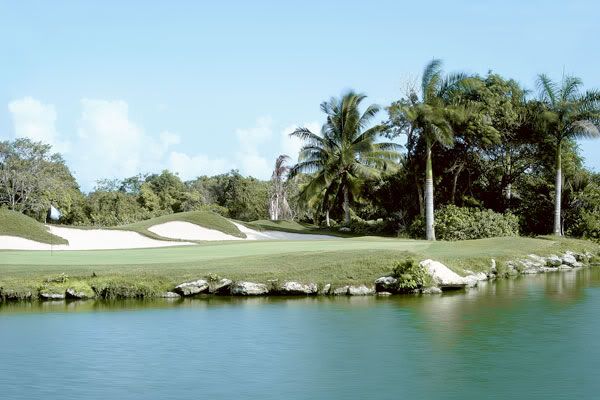 Golf can be a passion.  So can beaches and warm, sunny weather.  Comfortable, relaxed living probably isn't best described as a "passion" but some people would not want to do without while others are just just waiting for the day that they can make the move to make their dream reality.  The wonderful thing about Mexico golf real estate is that it covers all of these points!
TOPMexicoRealEstate.com; Mexico's Leading Network of Specialists for Finding and Purchasing Mexican Properties Safely