Yesterday, I commented on the fact that there are 3 very important first considerations to be made in the early stages of planning a building project in Mexico:
Know what they want
Know their budget
Find a professional builder
Today, let's take a look at these more carefully.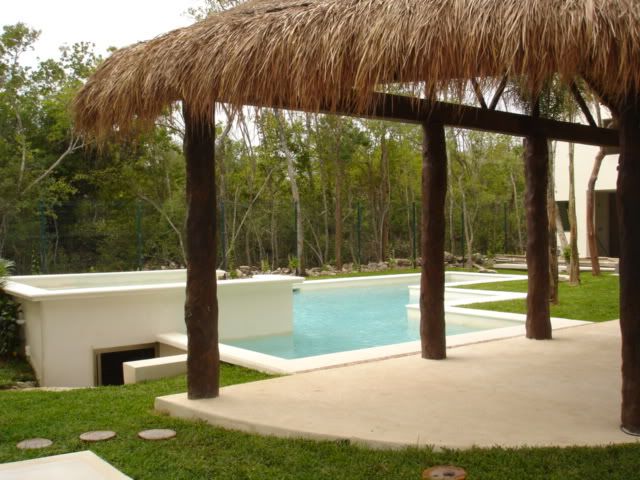 1. The Final Goal
Does the home have to meet the needs of a comfortable Mexico retirement, preferably without stairs?  Is it going to be a large, spacious house used as a permanent home, or a cozy cottage for vacations now and then?  Will it be rented out to other people?  Does it need parking? Locked storage?  What's the preferred style? Knowing what they want is one of the most important items for a buyer.  If a project is started without having an end in mind, many factors can go wrong.  It could grow beyond their budget.  It might not fit on the lot that was bought; the home they finally decide to build may not be permitted on that lot.  Buyers must know what their final goal is before investing into a project, beginning construction and (preferably) even before buying Mexico real estate.  If a buyer does not have a clear idea, they can consult with a real estate agent or professional builder to get some ideas and make a decision before advancing.
2. The Budget
Again, even before buying the lot, the buyer should have a general ideal of what their total budget will be for the project.  This goes hand in hand with knowing what final result a buyer wants.  There have been cases where buyers either did not have a good idea of what their budget would be, or a clear vision of what kind of a home they wanted; half way through the project, it had grown "out of control," expenditures were too high, and the building project had to be abandoned at least for a time.  If a buyer has a good idea of their total budget from the beginning, undesirable situations like this can be avoided.
3. A Professional Builder/Coordinator
This is a very important step.  Some Americans and Canadians will undertake a building project and coordinate it themselves.  This is only recommendable for those who have some experience in construction styles in Mexico and who will be present in Mexico with time to oversee the project on a constant basis; for the vast majority of owners, the best approach is to find a professional builder or architect who will oversee the project from the design all the way to painting the walls. The Playa del Carmen real estate area offers a number of such professionals to choose from, as I'm sure do many others.
This last point – finding a professional to coordinate the process – may very well be the most important, especially for those building in Mexico for the first time, and those who cannot be in Mexico, on site much of the time.  Tomorrow we will look more carefully at what property owners should look for in such a professional.
Thomas Lloyd graduated from Purdue University Krannert School of Management with a degree in Management/Financial Option Investments. He has been living, investing, and working professionally in Mexico for over 16 years. In the summer of 2009, he received the first federally applied Mexico Real Estate Degree and Mexico Professional Real Estate License S.E.P. #5978657. He is the president of Top Mexico Real Estate. Contact him at (512) 879-6546.
The TOP Mexico Real Estate Network; "Mexico's Leading Network of Specialists for Finding and Purchasing Mexican Properties Safely!"