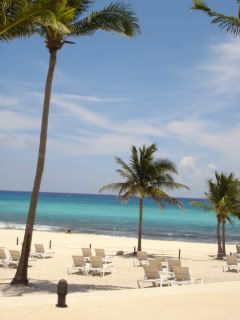 Buying Playa del Carmen real estate  will be one of the most important decisions you will make in your lifetime.  For this reason, it is important to have the information you need to choose between a Playa del Carmen homes for sale or a Playa del Carmen condo for sale.  Here I will offer a brief overview of each so that you can make the choice best for your needs.
Playa del Carmen Condos
Condos are the most popular and most available option; they can be found in all locations – beachfront, downtown, gated community, resort community, etc.  They can also be found in all price ranges.
What distinguishes condos is the fact the convenience of enjoying many onsite amenities with minimal maintenance.  For this reason, many retirees prefer condos, especially the garden apartments on the ground floor with direct access to the pool.
Although there is a limit of 4 stories in Playa del Carmen, a number of condo buildings also include elevators.
Another important factor for choosing condos is location; for those who want direct beachfront location, homes are virtually non-existent, and those that are priced accordingly.  Beachfront penthouses are a favorite due to the spectacular views of the beach, the sea and the lights of Cozumel in the distance at night.  Downtown, where homes are also hard to come by, has a large supply of condos to choose from.
A good selection of Condos can be found in just about any other location as well.
Pre-construction purchases are also an attractive way to save money.
Playa del Carmen Homes
Homes offer the benefit of a greater amount of private space including terraces and yards.  They are most plentiful in gated communities (including golf communities) surrounding downtown.  Since Playa is small, the drive into downtown usually 10 minutes or less.
The beach is always a walk or short bike ride away.
Direct beachfront homes can be found in smaller communities about 30 minutes away.
One of the attractive points about homes is the variety of living styles.  You can find everything from patio homes and town homes that have the same advantage as condos of offering shared common areas, a pool, etc. to completely private homes in walled lots.  They can be fairly small or very large, and anything in between.
The contemporary Mexican style is the most common, but it's there are also entirely modern designs with lots of glass, or more traditional hacienda-style homes, for example.
While a reasonable number of homes are on the market for sale, it's also possible to have a custom home built, or choose a design from a developer.
Shared Advantages
Both homes and condos can be good for rental – vacation or long term – which depends more on location and interior size of the property than whether it is a home or a condo.  In both cases, financing can be available as well.
If you're not sure which is best for you, don't be afraid to ask your agent to show you both.
—
Thomas Lloyd graduated from Purdue University Krannert School of Management with a degree in Management/Financial Option Investments. He has been living, investing, and working professionally in Mexico for over 16 years. In the summer of 2009, he received the first federally applied Mexico Real Estate Degree and Mexico Professional Real Estate License S.E.P. #5978657. He is the president of Top Mexico Real Estate. Contact him at (512) 879-6546.
The TOP Mexico Real Estate Network; "Mexico's Leading Network of Specialists for Finding and Purchasing Mexican Properties Safely!"