It's very common that people buy a condo in Mexico and use it only during the winter or a few times a year for vacations and holidays – especially in beachfront vacation spots like Playa del Carmen.
What's the best thing to do with your property when you're not using it?
These are some options and considerations to make:
1. Rent it out to Vacationers 
There are many Americans and Canadians coming and going from places like Playa or Puerto Vallarta.  Many of them prefer to rent a condo for a more "home-like" feeling.  You can rent out to them an generate some income on your property.
Considerations
Be sure your condo or home is a high demand location, usually within a block or two of the beach. Vacationers want to be next to the sand!
The highest demand time will be during holidays, probably the same time you want to use your condo.  If you can plan your own vacations for low seasons, this will maximize your rental income.  Otherwise you may have to settle for lower prices and/or lower occupancy.
Be sure to have locked storage for personal items so the condo can be rented out completely ready for guests.
Hire a rental management company so you don't have worry about finding renters and preparing the property.
2. Rent it out to Mexican Vacationers
More and more of Mexico's middle class is vacationing on the same beaches that we are.  One plus is that they vacation in the summer, often low-seasons for international vacationers, so you can fill spaces and adapt to your own vacation needs better.  They are also more flexible about locations back from the beach.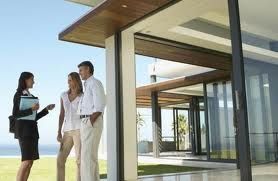 Considerations
Rates will usually be lower.
Hire a rental manager who knows both cultures and will be selective; some vacationers will try to pack a too many people into one property.  Your manager should make limits clear.
3. Leave it Empty, but Prepared!
Some people simply don't like the idea of having renters in their property.  There is always risk of damage (although the right rental company will help you manage this.)  You can leave your property empty, but don't leave it 100% unattended!
Considerations 
Hire a management company to take care of it; routine maintenance, regular check ups, picking up and paying bills, etc.
On-site management is ideal since there will be constant vigilance.  Be sure to notify them how long you'll gone!
Storage is still a good idea.  Although you won't need to put away everything, it's still good to have your most valuable items locked up – just as you would back home.
Having a condo or home that you use only part of the year is pretty common here.  Talk to others who do it and see what has worked for them as well.
—
Andy Welbourne, from London, Ontario, has been living in Playa del Carmen and working as a part of the team with Thomas Lloyd for 7 years. He has worked with many Canadians and Americans to assist in finding their dream home in the Mexican Caribbean; many of these clients have turned into great friendships. Contact Andy at (512) 879-6546.
The TOP Mexico Real Estate Network; "Mexico's Leading Network of Specialists for Finding and Purchasing Mexican Properties Safely!"