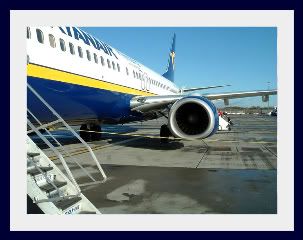 Travelling to Mexico can be very memorable, exciting, and adventurous But let the adventures start in Mexico and not at the border by informing yourself of the correct documentation and procedures beforehand.
DOCUMENTS NEEDED WHEN ENTERING INTO MEXICO
The Mexico government requires proof of citizenship and a photo i.d. for visitors into Mexico A passport is the recommended ID but other documents such as a certified copy of a birth certificate, a Consular Report of Birth Abroad, a Naturalization Certificate, or a Certificate of Citizenship will also be allowed by Mexico immigration Canadian versions of these documents are as well required by Mexico; notarized affidavits must be executed in Canada . The "Canadian Identification Card" is accepted by Mexico as proof of citizenship document as well Bring the originals and practice keeping copies on hand A tourist card issued by Mexico, better known as the FMT, is the third document needed to travel and visit within Mexico.
PASSPORT REQUIREMENTS IN THE FUTURE
Mexico does not require a passport, but USA citizens do require this document on re-entry since January of 2007This applies only to Americans returning to the states by Air For those returning to the states by land, this passport requirement does not start until June of 2009
HOW TO GET A MEXICO TOURIST CARD
You can obtain a FMT document from Mexican consulates, Mexican border crossing points and from most Mexican tourism officesIf travelling by air, the airlines usually hand these formats out during the flight This is basically a document where the traveller states his/her purpose of visit to Mexico being as a tourist You can request that the quantity of days allowed for the visit to be for a maximum of 180 days For those who are planning to travel or work in Mexico for periods longer than 180 days, link here to review the FM3 and FM2 visas.
SAVE YOUR MEXICO TOURIST CARD
Always keep your FMT card well filed while you are travelling in Mexico This simple ticket proves your legal presence in Mexico for any type of circumstance and is required when exiting the country If you are travelling to Mexico to purchase real estate, the FMT is required when signing any legal documents to prove legal status of a party within the country when entering into contract Such contract can be the Promissory Contract or the Purchase Sales agreementA good tip is to keep it filed with your passport, or with your other original legal identification documents Once you have your documentation in order, then you can prepare for the items you plan to take with you into Mexico, CLICK HERE to see what you need to declare and what you are allowed to take with you
Thomas Lloyd www.TOPmexicorealestate.com