If you are selling your Property here in Mexico, the Mexican notary public will require several documents to be present for the closing process If you want a refresh on what all is involved during the Mexico Real Estate closing process click here to see a previous post that I wrote outlining these steps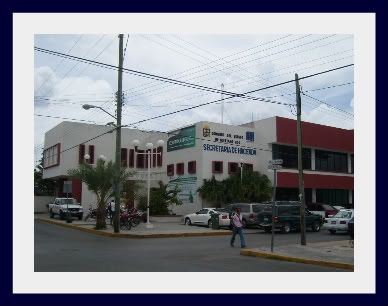 If you are a buyer and new to the operations of purchasing property here in Mexico, it is also good to know and understand what documents are involved during the ownership transfer process There are many different properties that can be purchased here in this country, condos, single family homes, fractionals, oceanfront lots (If you want more information on properties in a particular city of Mexico, call up an expert or visit this web site to see some excellent options www.TOPmexicorealestate.com), all of these properties use the same basic documentation.
SELLING MEXICO REAL ESTATE AND THE DOCUMENTATION REQUIRED
The notary public has several key functions in the process of transferring the legal ownership from the selling party to the buying party Collecting taxes, witnessing the signatures are a few of these functions but today we will be talking about the documentation that is required to be delivered to the notary from the selling party of the property.
Identificacion Oficial – Official Identification
This would include for Mexicans IFE or passport For foreigners it basically includes only the passport.
Cedula Catastral – Cadastral Certificate
This document basically lists out the quantity of meters of the property, the government assesed value of the land and building for the basis of the anual property tax, and other information regarding the property.
Ultimo Pago Predial – Last Property Tax Receipt
Property taxes are paid on an annual basis These are due by April of each year. Most states in Mexico give incentives for early payments with discounts such as 25% if paid in December, 15% if paid in January, 10% if paid in February for example The Mexican notary public will require the copy of the last property tax receipt which should correspond to the present year of the sale of the property.
Certificado Libertad de Gravamen – Certificate Free From Liens and Encumbrances
TIME: approximately 3 days
COST: $169 pesos
REQUIRED DOCS: last property taxes paid and current, official id of land owner, copy of the cadastral certificate
Cerficiado de No Deudo Predial – Certificate of No Liability Property Taxes
TIME: approximately 7 days
COST: $285 pesos
REQUIRED DOCS:folio number of the property
Certificado de No Deudo Agua – Certificate of No Liability Water Services
TIME: approximately 3 days
COST: $72 pesos
REQUIRED DOCS: copy of your last water bill paid and current
Certificado de No Deudo Obra Estatal – Certificate of No Liability State Works
TIME: approximately 2 days
COST: $201 pesos
REQUIRED DOCS:last property taxes paid and current
Certificado de No Deudo Obra Municipal – Certificate of No Liability City Works
TIME: approximately 3 days
COST:sum of your last property tax paid plus $380 pesos
REQUIRED DOCS:copy of the cadastral certificate, copy of your last property tax paid and current
These are the main documents which the notary public will request in order to execute the legal transfer of the property from a seller to the acquiring buyer If you need help in realizing any of these procedures or have any questions regarding these themes, feel free to contact me or my offices
Thomas Lloyd
(512)879-6546