MEXICO REAL ESTATE CAPITAL GAINS TAXES
(called ISR or Impuesto Sobre la Renta)
An update to this article on 2 items have been included on a post of 1 of March.  Click Here to see (Yucatan Real Estate Taxes Update)
In the Yucatan real estate market, including other regions of Mexico, ISR are assessed when you sell a property The current rate is 28% of the gain (some states might have an additional one or two points) The calculation used to arrive to this Mexico real estate tax owed will depend upon several factors:
1 Years of ownership
2 Citizenship or immigrant status
3 Title held in a Mexico Bank Trust or corporation or
4 Square meters of property
5 Square meters of construction
6 Electrical or Telephone receipts in Owner's name that reflects the address of the property
7. Proper ID of the Seller that reflects the property address.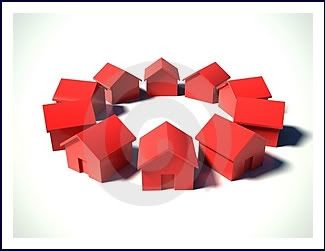 If the Mexico property qualifies as your primary residence you can usually avoid a substantial amount of the ISR To qualify for this exemption, as a foreigner, you will need to have the following:
1 A current FM-2 visa that reflects your name and address as it appears on your escrituras/Fideicomiso.
2 Electrical and/or telephone receipts that also reflect the name and address recorded in the escrituras.
3 The property must be held in a Fideicomiso (corporations do not qualify to avoid the ISR tax).
Prior to closing, the seller needs to provide the Mexico notary public with the documentation mentioned above The notario is going to follow a formula (calculation) to determine the amount of ISR owed by the Seller.
The calculation is based upon the square meters of construction in relation to the square meters of the entire lot The notario will multiply the square meters of construction by 2 If the result is larger than the square meters of total land, the entire ISR may be avoided by the seller.
If the amount of land is greater than 2 times the size of the construction, the remainder of the property will be subject to ISR
Mitch Keenan has been a Licensed Broker in the United States since the 1980s. He holds a GRI and a CRS from NAR (National Association of Realtors). With over ten years of living and working in the Yucatan real estate industry, Mitch brings American business ethics and Mexico business experience together to give buyers unparalleled service. www.TOPmexicorealestate.com 512-879-6546
| | | |
| --- | --- | --- |
| Want more Articles | Want to see listings | Want to learn more |