I took a quick peak to see how some of the Playa del Carmen condos were coming along in our area. There's one in particular that really has caught my attention for a couple reasons. The first was how unique and appealing this looks from the street and also how swiftly the building has come up and is very near to completion. From the developers of these 2 other great projects that were just completed in the Coco Beach area: Haab and Deva, another impressive condo complex in the constantly transforming Little Italy zone. Here you can see the actual building progress photo I just took in comparison to the exterior rendering.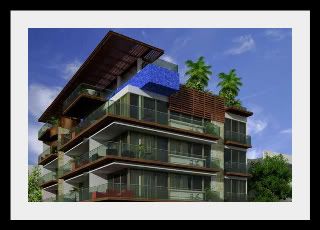 What makes this different from the other condos in the Playa del Carmen real estate market Well the most impressive part, well definitely the fantastic panoramic views of the ocean, but also, the semi-olympic swimming lane on the rooftop, , which is 1 of 2 pools that will be shared with only 9 units in total. There is underground parking providing 1 space per owner, elevators to the rooftop and a commercial space on the ground level. If you are searching for a new condo or for a Playa del Carmen home away from home, this is a hot option you should consider.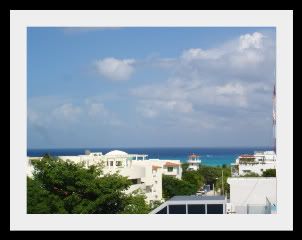 All the condos are 2 bedrooms and 2 bathroom with high quality finishes throughout. Each comes with a spacious balcony and a jacuzzi tubThey range in size from 112 m2 (1200 sq.ft) up to 140 m2 (1500 sq.ft) total area. For more photos and info check the listing here.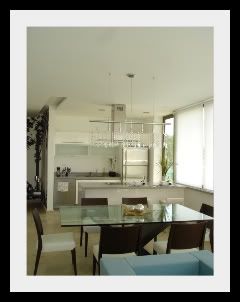 Contact us now for more information on these condos.
Andy Welbourne
512-879-6546
TOP Mexico Real Estate NETWORK;Mexico s leading specialists for finding and purchasing Mexican properties safely !
| | | |
| --- | --- | --- |
| Want more Articles | Want to see my listings | Want to learn more |