When buying real estate in Mexico you can focus all your time on the purchasing process and sometimes forget that you are moving to a different country and will need a visa.
For most of us coming and living in Mexico for a few weeks doesn't cause any problems and you can get in with an FMT or as of May 1st 2010 an FMM. This is the visa every tourist gets when entering the country.  Its one of those documents you get handed on the plane to fill in. This entitles you to stay for no more than 180days. In some case you can apply to extend this when you get close to the end.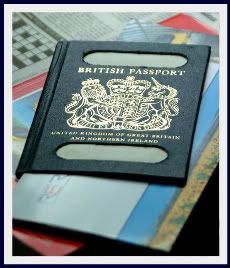 When you want to stay in Mexico for longer periods of time and when buying property in Mexico you should apply for the non-immigrant FM3. This allows you to stay in the country for up to a year, close to the end of that year you should go back to your immigration office and apply to renew for another year.  This can be done for 5 years and once you have been on your FM3 for 5 years you can then change and apply for the FM2.
You can either come to Mexico on your FMT/FMM, go to the local immigration office of where you want to live and buy a property and apply there
or
If you don't have time in Mexico you can go to your local Mexican consulate at home and apply there
I my self have applied for many different visas in Mexico and I now hold a FM2. So I will be talking about applying for a visa while in Mexico.
You have two options you can do it your self or get a lawyer to do it for you.
The Lawyer route:
This option is good for those:
Who aren't able to speak Spanish (or enough to get you through, I've seen many Americans and Canadians who can't speak any Spanish going to immigration on their own, you may be lucky and get one of the officers who speak English but this will depend on where you are), or can't go with some who does.
Doesn't have the time to sit and wait in the immigration office. (The last time I was there, I had to wait almost 3hours before it was my turn at the desk.. The offices usually open at 9/9:30am so get there before then so you are sure to be first or not have a long waiting time)
Who don't think they pass the requirements for the visa you are applying for.
Who haven't done this before and would like help.
One of the main problems I found with using a Lawyer is that in some cases they can charge you a large amount of money for something that really can just take you a few hours.
First you should go to your local immigration office and ask for the requirement check sheet for the visa you would like to apply for (more than likely it will be in Spanish but again depends on where you are). With this you can take your time and gather up all the documents you need.
I must point out that each Mexican States immigration office has different, processing times and requirements. Maybe not by much but its much better to have the check sheet for the office you are applying in. This will save you some painful hours waiting to be told you are missing something or you don't need that document. Also they update the process often so you should make sure you have an up to date check sheet and application form.
For example I used to live in Manzanillo in the state of Colima on the pacific coast, there they don't see many people wanting to apply for FM3 or FM2 but dealt mostly with ship captains. What I found here was that the application for an FM3/2 could take a while or be done in a day all depending on what mood the officers were in, but getting information was difficult as there was only three windows and you had to queue with everyone else just to ask a question.
I now live in Playa del Carmen and found that the immigration office is more geared towards foreigners coming to apply for visas. Here they have an information desk where you can get all your check sheets, application forms and any help with what you are looking for.
The officer here will after speaking with you decide if you need to go to one of the processing desks. This saves a lot of time and I wish that was available in Manzanillo when I was applying for my Married visa.
Next door to the Playa Immigration office is a small "shop" offering services like photocopying, letter writing, translations, photos etc. This is very useful as when I applied for my FM2 visa I needed three letters, one to say that I am married to my wife, one to say my wife is married to me and one to say what visa I am looking to get, for $100pesos each the gentleman working here typed these letters for me within 10mins and I was ready to go. I know that is a lot for 3 pieces of paper, but its all done in Spanish and covers exactly what you need. You could try searching for a template for each letter you need to save money.
You can also ask here for help on what documents you need, as he must see thousands of confused tourists come and go and knows exactly what you need to get your visa. Just make sure you use one of his services when asking him loads of questions, its only fair.
When you to buy a property in Mexico your best option for a visa is a FM3 rentista. This version of the FM3 is for everyone who wants to come and go to Mexico. Best when you want a holiday Mexico home and only want to be here for a few months at a time. To get a visa like this you have to prove that you either have a monthly income of $1000USD or have $12,000USD in a bank account. This is to prove that you can come to the country and don't have to worry about money or turn to working. You can stay for one week or for the whole year if you want but you can't work.
At the moment you will get a passport size book. A green one for the FM3 and a grey one for the FM2, but as of May 1st 2010 these will change to ID cards. This is going to be a lot better as you are meant to carry your visa with you everywhere and keep a copy at home.  So with a card you can just put it in your wallet or purse and not worry about it.
To sum this up, If you have the time and patience, first get the check sheet for what you need spend a few days gathering your documents together and take a book and a bottle of water and go to apply for your visa. You will also find that you will have to go back a couple of times. I went in to apply for my visa, then to go back 3 weeks later to make sure it was all ok, sign a few forms, get my finger prints done and hand over some pictures (You will be told what size and type of photos you need) then wait another 10 days until going back for the third time with the payment and collect you visa.
-Robert Young