Xcalak is a village located 60 kms (38 miles) south of Mahahual and just 11 kms (7 miles) from the Belize border.  You can find several cheap Mexico beachfront lots and properties in this zone.  Without having the influence of the cruise ship port you'll find that it has a completely different feel to it. The village itself is small. As you enter there is a grassy football pitch and you can see the Caribbean ocean, only 3 blocks away. A primary school, private homes, a dive centre and several restaurant/bars are located in the centre. There is even a fine dining restaurant owned by two expats, "The Leaky Palapa", which offers incredible dishes and has gained a great reputation all along the Costa Maya real estate market.
This most southern town in Quintana Roo state is a haven for fly fishermen, scuba divers and snorkellers. There is a marine park here, meaning the amount of marine life is abundant and the corals are in pristine condition. You have a real feeling of being off the beaten track here and it's a perfect place to sit back, relax, enjoy nature and mingle with the friendly locals, Mexicans and expats.
One of the cheap Mexico beachfront lots is located on the entrance of Xcalak on the very corner of the football pitch. The lot is zoned for commercial and/or residential use and architectural plans have already been drawn up for shops on the ground floor with two residential storeys above. These attractive Mexico real estate properties are included in the sale price of US$49,000, down from US$60,000.  Click here to see this listing
Leaving the village there is a coast road and you'll pass by some beautiful private beach homes and small hotels. At km 7 you'll find the other reduced price lot, now offered at US$99,000 instead of US$120,000. This beachfront lot has several advantages; it has been cleared, the road running at the back of the lot, and it has great elevation.  Click here to see this listing.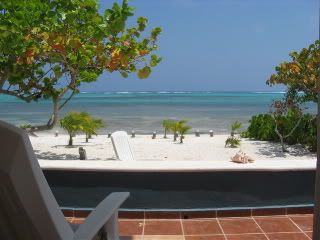 Even further up the coast at km 12 there is a stunning designed beachfront home available which is being sold turn-key, even the moped is being included! Perfect for those of you looking for a home ready to move into immediately. Check out Casa Mio Maya for further details.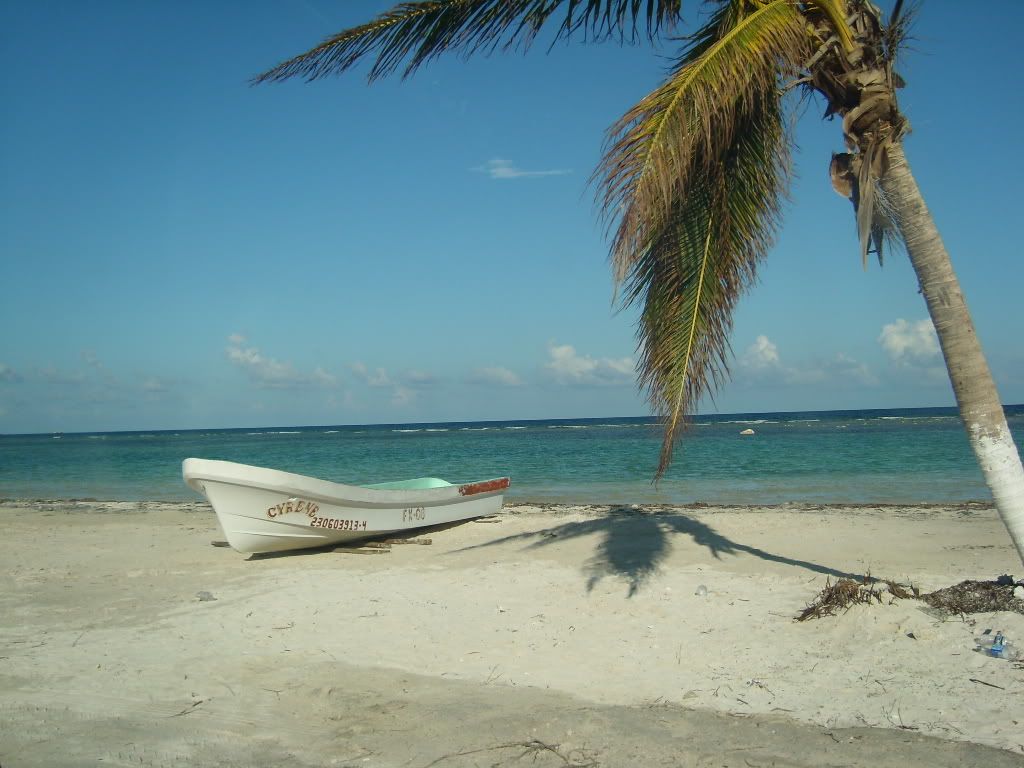 Do you want a wide beachfront lot to build your Mexican dream getaway?  This is getting away from it all, just miles of beaches to explore, and miles of reef to snorkel.  See more photos of this listing.
Rebecca Loto is from the United Kingdom and has been traveling and living in Latin America for nearly ten years. Costa Maya has become her home residence in the past 5 years where she and her husband have settled and have become involved and active in various community organizations. Rebecca brings British business ethics and Mexico business experience together to give buyers unparalleled service. 512-879-6546
THE www.TOPmexicorealestate.com NETWORK
"Mexico's Leading Network of Specialists for Finding and Purchasing Mexican Properties Safely!"