One of the best ways to generate income from your vacation property is through Mexico rentals. When searching for a Mexico condo for sale or home for this purpose, you will want to consider your goals and your rental strategy carefully ahead of time to ensure that you are getting the most out of your property investment.
The first concept to consider is your purpose for renting out the property. Are you looking to cover the expenses of you vacation property with little bit of an income on top, or are you making your first go at a purely investment property entirely dedicated to rental income? If your purpose is to balance expenses you might balance your personal tastes and needs with rental demand, etc. On the other hand, if you are only renting out the property, you should do a little more research to focus your property search on market demands.
Another factor to consider is the rental type. Will it be a Mexico vacation rentals, a medium-term rental or a long-term rental? Each of these will also have to be considered in terms of other factors, such as location, your personal use of the property. For example, vacation rental would be more appropriate if you intend to use the property for a week several times a year. Long-term rental would be more appropriate if the property is in a quieter residential neighborhood back from the beach, lakefront or main tourist area.
Many buyers looking for vacation rentals tend to look for a property in a complex setting (such as Playa del Carmen villas) because of the ease of maintenance, and the inclusion of extras such as pools, etc. (which can be available in homes, but at a higher price,) as well as the ease of maintenance. However, homes can also be rented out successfully. Other variations to consider are condo-hotels or resort-style developments.
Directly tied to this choice is the rental method. The most hands-off approach is a condo-hotel; for example certain Playa del Carmen condo sales offer complete resort services, as well as maintenance, rental and promotion services. The most involved approach is a single family home which is not a part of a complex. Both have their advantages which must be weighed against how much time you have to invest on an ongoing basis.
Perhaps the most important factor to consider is visibility of your property; you may be able to save money and invest the time by having a stand alone property, but it is also very important to consider visibility of your property. You could have the best property in town at the best price, but if no one knows about it, you won't see any income. A good rental agency can help with this. You may also wish to consider a variety of outlets for advertising your property.
Finally, you will also want to consider the balance of monthly expenses.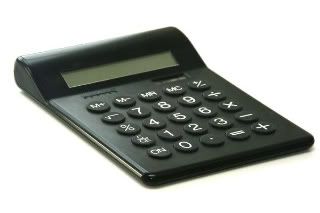 Whichever kind of property you decide to invest in, you will want to make a complete list of expenses to be covered each month, weather its the condo fee or the cleaning lady and compare these against your potential rental income.
Thomas Lloyd graduated from Purdue University Krannert School of Management with a degree in Management/Financial Option Investments. He has been living, investing, and working professionally in Mexico for over 15 years. In the summer of 2009, he received the first federally applied Mexico Real Estate Degree and Mexico Professional Real Estate License S.E.P. #5978657. He is the current president of TOPmexicorealestate, you can contact him at (512) 879-6546 or through the company's web site www.TOPmexicorealestate.com NETWORK

"Mexico's Leading Network of Specialists for Finding and Purchasing Mexican Properties Safely!"