When people consider buying Mexico real estate, at first they will probably think of the many stereotypes out there about Mexico – a drunk man with a pancho on, asleep, leaning back on a cactus with a bottle of tequila in his hand, a rebel carrying two pistols, wearing a large sombrero and a big smile on his face that reveals a gleaming gold tooth., etc.  Although some of them are true in some places (the famous "siesta" and the "tomorrow" mindset) we all know that most of these have more to do with Hollywood than with Mexico.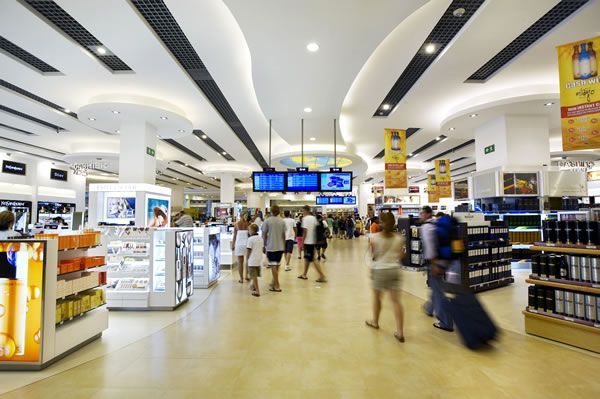 As Tom discussed in some recent posts, (Mexico Real Estate – The Appeal of Culture,) Mexico is a nation of deep running traditions, attitudes, history and culture.  Yet, while retaining all of this really nicely (and even giving some traditions room to grow), Mexico has been one of the countries to benefit the most from international free trade and what is often called "globalization;" in about 2 decades, Mexico's economy has boomed into the trillion-dollar class, making it one of the top 15 economies worldwide; within a few decades it is expected to climb up a few positions to #7 or even #6 in international ranking.  During this same time, Mexico has modernized incredible amounts.  The following are a few of modern services you will enjoy when you live in Mexico.
Well-Connected Airports
Since Mexico is very close to the United States and Canada, flights tend to be short (between 2 and 5 hours, usually.)  Starting in the 70's, when Mexico's government realized the huge untapped potential of tourism, more airports were opened with more direct flights and modern airport service for major tourist destinations.  With Mexico's economic boom, this has only increased, offering good international airports in even fairly unknown cities.  Cancun's international airport (currently #2 in Mexico in terms of passengers) is emerging as a major hub between North and South America and even with Africa and Europe.  Direct flights are frequent and affordable.  (It's worth noting that even though it's a different city, some parts of Playa del Carmen actually offer a shorter drive to Cancun's airport that some parts of Cancun! For example, El Cielo Residencial only a 35 minute drive away, which includes some wonderful real estate options, such as Awa Condos and Hacienda del Rio Residential.)
Walking through a Mexican airport, you will likely see digital displays offering (accurate!) flight information, and there are nice cafes and restaurants to enjoy while you wait.  Many of Mexico's airports are modern, comfortable and well connected, and as tourism and the economy grow in Mexico, this only becomes better; travel to and from Mexico is a most certainly a strong point in favor of choosing this country as your new home.
Modern, International Shopping
Stores like Walmart and Home Depot are present in many medium and large cities as well as main tourist destinations.  Mexican equivalents to Walmart, as well as some convenient discount supermarkets that sell the same products, even cheaper, are present just about everywhere.  Nice, modern shopping malls with everything from European furniture stores to knickknack shops are becoming much more common.  Whatever your shopping pleasure – clothing, jewelry, cigars, shoes, wines and liquors, etc. -  in most locations you will be sure to find nice, modern stores with a good selection.
[Continued tomorrow]
TOPMexicoRealEstate.com; Mexico's Leading Network of Specialists for Finding and Purchasing Mexican Properties Safely