[Continued from yesterday's post, where I discussed airports and shopping; today I'll look at a few other modern conveniences easily found by Mexico real estate owners.]
 
Good Hospitals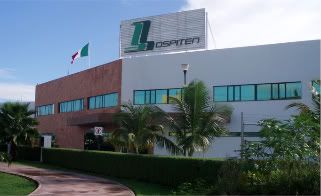 Mexico has a history of good hospitals with a real dedication to patients, and doctors who actually take time to sit down and talk to patients about their health.  Combine this with state-of-the-art equipment in nice modern hospitals and you have a recipe for excellent healthcare; prices are also well below those in the U.S. (usually 50-70% less.)
Golf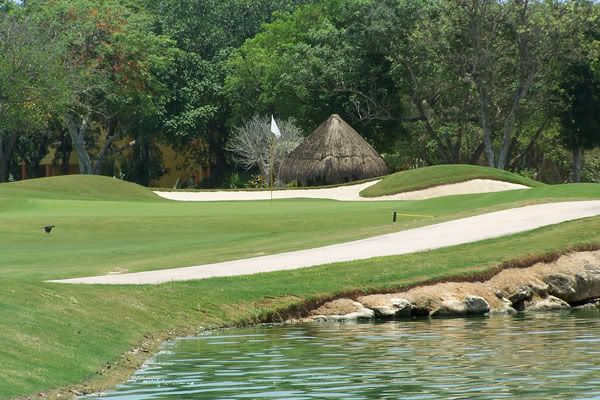 Golf that can be enjoyed year round has proven to be a real attraction for tourists; for this reason big names in golf like Nick Price have found it worth their while to design and build professional courses down here.  Markets like Cabo real estate (at one end of Mexico) and the Playa del Carmen real estate  (at the other end) have come to be major centers for golf culture, each home to over a dozen good courses.
Movies
Big screen movie theaters can be found in many malls; they also have good surround sound and all the rest.  There is now a growing trend to play U.S. movies in English (with Spanish subtitles.)  You may have to wait an extra week or two for that newest movie release, but most people can live with this!
High-Speed Internet & Modern Communication
Largely thanks to Carlos Slim (still the richest man in the world as of 2012), and his investment into Mexico's telecommunications industry, regular phone service, high-speed internet and good cell-phone coverage are now common place.  Again, you might have wait an extra month or so for that newest smart phone or tablet, but they do come available and prices are reasonable; prices for monthly plans and packages are also attractive and tend to be better than in the U.S. or Canada.  Cable and satellite are also easy to get set up (with channels in English, of course!)  For those who like to have access to internet connections while out and about, cell phone networks are always getting better and wireless connections are becoming more and more common in cafes.  Some cities have free wireless internet in their parks.
Good Roads & Infrastructure
During 2011, Mexico was the #1 country in the world for new highway infrastructure; not only are new highways connecting previously isolated places, but existing roads are being upgraded and kept up much better than in the past.  Drainage, water supply and the like also tend to be in good order in tourism and economic centers.
Is Mexico still a relaxed country where people keep their traditions and know how to enjoy life?  Most certainly.  But it is also an increasingly modern country with many of the same comforts and conveniences that Americans and Canadians have gotten so used to in their home country.
TOPMexicoRealEstate.com; Mexico's Leading Network of Specialists for Finding and Purchasing Mexican Properties Safely