This is the third of a four-post series about the appeal of culture for buying Mexico real estate and living in this country. In yesterday's post, I looked at religion and festivities. Today I will look at one of Mexico's cultural features many people fall in love with even before they know the country: food and drink.
Food
Most Americans and Canadians will know about tacos and enchiladas.  Yet, it's incredible how many ways Mexicans can find to wrap meat with a tortilla – and, yes, you will soon begin to notice the difference and have preferences.  Some may have heard of the dark, rich sauce known as "mole," (pronounced "mo-lay") but may not know that there are several dozen variations of it, including black, brown, red, orange and green varieties (due to different ingredients.)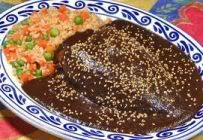 There is also very strong variation between regions; in northern Mexico, they like lots of charbroiled beef, while in the south (in the Yucatan real estate area) you get distinct regional dishes like "papadzules," similar to enchiladas but filled with eggs and topped with a sauce made of pumpkin seeds.  Despite the fact that we know Mexican food as one kind of food, depending on the region you choose to live in, they may not recognize any of the foods you know of. (In case you're wondering, Mexican culture is not very vegetarian, but there are usually good meet-free dishes available even in the most carnivorous of taco shops.)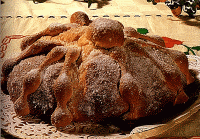 Mexican food also has many healthy options; as mentioned earlier in this kit, roadside stands sell fruit bowls, and there are excellent smoothie shops everywhere.
Liquor
Tequila is fairly universal, but liquor in Mexico, as in Europe, has traditionally been a regional item.  A stronger, tequila-like drink called Mescal is available in many parts of the country, but is usually made in Oaxaca on the south part of the Pacific.  (Tequila itself comes from a village named "Tequila" in the state of Jalisco, where Guadalajara and the Puerto Vallarta real estate area are also located.) The Mayan areas of the Yucatan Peninsula take pride in their local anise liquors.  Mexicans also love their beer; yes, they do drink Corona and Sol! But they also have a few varieties of darker beers, including a special German-style bock beer sold only for Christmas time.  There is no real "beer connoisseur" culture like in North American cities, but beer on tap can sometimes be found.  Many people enjoy mixing their beer with salt, lime and chili, calling it a "michelada."  Mexico has one major wine region, in northern Baja California.  Decent wine from Mexico and abroad can be found for very reasonable prices.
Tomorrow's post will be about Magical Villages and other interesting discoveries.
TOPMexicoRealEstate.com; Mexico's Leading Network of Specialists for Finding and Purchasing Mexican Properties Safely