Right now, I'm enjoying a little stay here in Merida with my family – absolutely beautiful colonial city!  But one of the parts I always enjoy about my trips to Merida is the drive itself.  A road trip is one of the many fun excursions that Americans and Canadians can enjoy in a Mexico retirement; I'm not retired yet, but I can definitely say I'll be enjoying road trips like this one even more often when I am!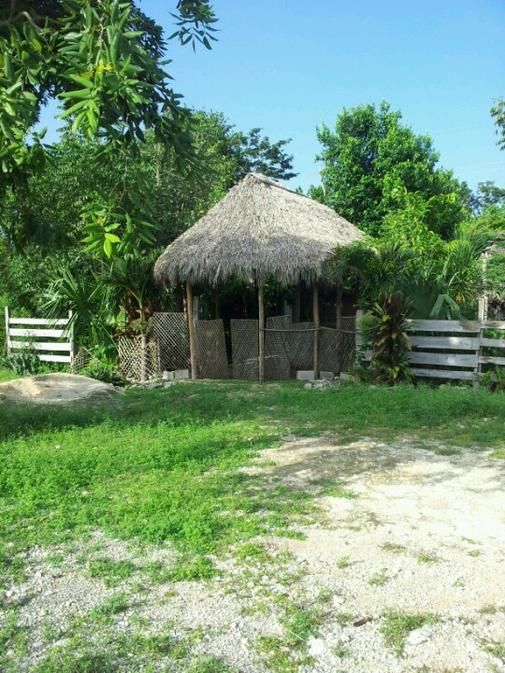 What's along the drive from Playa del Carmen to Merida?  After heading south to Tulum, and turning off on the highway that heads north-west towards the State of Yucatan, the first point of interest is Coba, a beautiful and huge site of Mayan pyramid ruins, which is actually still within the State of Quintana Roo (where Cancun, Playa del Carmen and Tulum are located.)
(OK, OK, I know I'm not the best photographer. Let's try this shot from Wikipedia instead:)
Besides the pyramids, Coba also has little highway-side markets where people sell handicrafts, mostly blankets, hammocks, bags and other items made in a similar weaving technique.  In fact, at one point along the way there is a prison where the prisoners' handicrafts and artwork are sold outside of the prison at the highway side.  (In many Mexican prisons, inmates are expected to cover many of their own expenses; the handicrafts give them an income to cover these expenses and a constructive activity to spend their time on.)  This prison is especially famous for its hammocks.  We didn't get a chance to stop here this time, but it's generally one of the best places to stop for this kind of stuff (best selection, best quality, very good prices, etc.)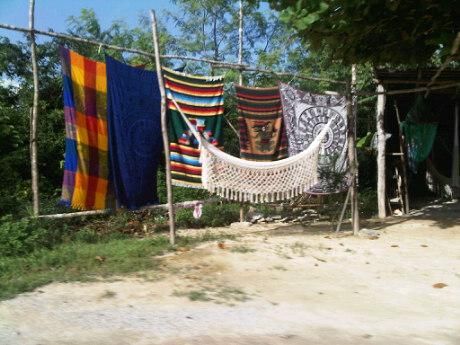 Once you actually enter the state of Yucatan, there are numerous Mayan villages along the highway, and a few colonial towns.  The largest and best known of these is the very quaint colonial town of Valladolid.
This time we hurried more than we usually do, but the road drive to Merida could be a very relaxing full day (or even more) for anyone who loves seeing pyramids, Mayan villages, colonial towns, handicrafts and beautiful, beautiful countryside.
TOPMexicoRealEstate.com; Mexico's Leading Network of Specialists for Finding and Purchasing Mexican Properties Safely