When you decide to buy Mexico real estate, one tip which will save you time, frustration and possibly even money is this: use all technology available.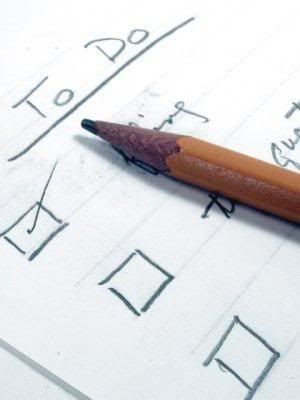 Whether you are doing your initial property search, communicating with your agent about the details of offers or the closing, or building a home in Mexico, there is always a growing amount of technology which makes it easier for you to function from a distance.
Some examples include:
Online Listings – Most people will start with this one.  But listings are not all the same.  For example, all should include a good gallery of pictures, and featured listings should include videos.  A PDF to download with extra info is also nice.
Pictures – Seeing pictures of a property, a community, a restaurant, or the progress of the house your having built all do a good deal to give you a real feel for how things are going.
Videos – If a picture is worth a 1000 words, than a video is worth at least a 1000 pictures.  Again, this is not only for properties, but also for communities, events, etc.  If you can't find a video about an event near the property you're buying, ask your agent; they can either help you find one, or maybe record one for you!
Brochure/Info PDFs – When a property, community or trip (for example) look like the right thing for you, find a document to download with more info to read.  There are usually also pictures, diagrams, charts and maps that can be useful.
Maps – Google Maps have made the world even smaller (if that's possible.)  You just read a blog post about a jazz festival on the beach – use maps to find out how close it is to the condo you want to buy.
E-mail – If you're working with the right professionals – whether it be real estate, construction, property management or anything else – they should answer your e-mails the same day you send them.  If they don't have the info you need, they should be able to tell you when they will.
Texting – Same as above, but for shorter messages and faster responses.  Sending text messages back and forth to Mexico is instant and costs no more than sending a text message to your neighbor.
Video Chat – Use Skype or a similar program to talk to the right people in Mexico face to face.  It's free for anyone with the internet.  They could also use this to give you an instant, live-guided tour of a property or a community from 3000 miles away!
Smart Phones – These are called "smart" for a reason, and they are always getting better.  They pretty much offer everything listed above in a nice handy, portable cell phone.  Even if you don't have one, ask your agent to use his to send you instant pictures or do a video chat from the site where your pre-construction condo is being built.
Online Finance Reports – For construction of homes or property management, a growing number of professionals offer regularly updated financial reports, either online with a password, or sent by e-mail.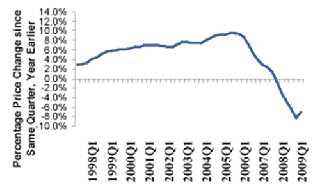 Client Update Portals – A more extensive kind of report (usually online with a password) includes photo updates, videos, notes, etc.  All of this can be sent by e-mail, but it's handy to have it all in one place that get's updated regularly and you can check any time you want.
While no one of the items above is necessary in itself, any one of them, or, more importantly, the right combination of them, for your needs, can make buying real estate, managing a project or planning life in Mexico from a distance, much easier.
Andy Welbourne, from London, Ontario, has been living in Playa del Carmen and working as a part of the team with Thomas Lloyd for 7 years. He has worked with many Canadians and Americans to assist in finding their dream home in the Mexican Caribbean; many of these clients have turned into great friendships. Contact Andy at (512) 879-6546.
The TOP Mexico Real Estate Network; "Mexico's Leading Network of Specialists for Finding and Purchasing Mexican Properties Safely!"

Uno de los consejos más sabios en la realización de cualquier inversión, ya sea la compra de bienes raíces en México o cualquier otra, es el uso de las tecnologías.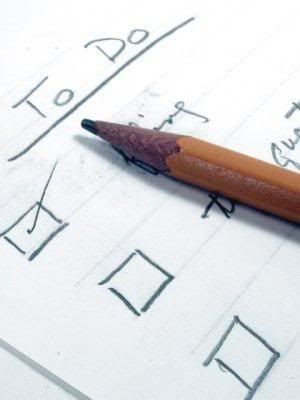 Ya sea para comenzar a informarse o para dar los pasos iniciales de búsqueda, las tecnologías nos proporcionan herramientas de comunicación que no podemos rechazar hoy en día. La cantidad de información que existe en la red sobre inversiones inmobiliarias, así como herramientas para búsqueda de propiedades o sobre proyectos de construcción son innumerables.
Algunos ejemplos incluyen:
Listado de propiedades: Son herramientas de búsqueda de propiedades. En ellas puedes encontrar lista de precios, fotografías y descripciones de propiedades en venta.
Imágenes: Desde fotografías reales a renders de propiedades donde podrás darte una buena idea de la distribución, cantidad de espacio y diseño. Una imagen vale más que mil palabras, recuérdalo.
Videos: Si una imagen vale mil palabras, un video vale mil fotografías ¿cierto? Muchos sitios de búsqueda de propiedades ofrecen videos reales de ellas, esta es la herramienta por excelencia, sobre todo para aquellas personas que no tienen el tiempo de hacer una visita a cada una de las propiedades en las que se interesa.
Folletos: Estos contienen toda la información gráfica sobre desarrollos inmobiliarios o casas en venta. Desde disponibilidad, lista de precios, renders, lista de amenidades, etc.
Teléfonos inteligentes/aplicaciones: Muchos sitios web ofrecen ya la posibilidad de descargar toda su información a través de aplicaciones para smartphones así como para ipads y tabletas inteligentes. Estas herramientas ayudan y facilitan el trabajo del agente inmobiliario.
www.topmexicorealestate.com la empresa líder en bienes raíces en México.