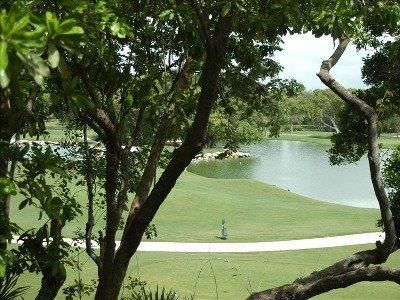 We all want to have our cake and eat it too – otherwise, what's the point of having a cake?
When we think about Mexico real estate, just like any real estate, we want it all -  a beautiful home, spacious yard, large pool, golf course next door, gated access, a walk from downtown, splendid beaches nearby, modern services, tasteful style, tall trees shading the walkways and bike trails … and, of course, it should all be affordable and well within our budget.
So, we not only want our cake, but we want icing and chocolate on top, with ice cream and coffee on the side – and then we want to eat it!
My answer to all of this: welcome to Playacar Phase II, today's spotlight community (again).
Like Phase I, But More Affordable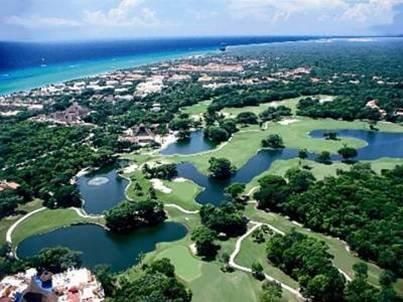 A few weeks ago, Doug wrote about Playacar Phase I. Â As he pointed out, there are properties there much more affordable than most people would think – especially being an exclusive beachfront community right next to downtown.
However, Playacar Phase II, which offers the same beautiful upscale setting, with tree-lined streets and elegant homes, there is nice Playa del Carmen real estate virtually for any budget. I have seen nice, 2 bedroom condos with a large pool in a comfortable complex listed for $120,000 USD.
Golf Course
While Phase II is just a little further from the beach – a 15-20 minute walk for much of the community – it also offers a greater variety of location benefits, such as the golf course, which has a world-wide reputation and was designed by the famous architect Robert Von Hagge.
Downtown
With Phase I, Phase II shares the benefit of being right next to downtown. Â Most residents could walk, all can get there in a short bike ride.
Shopping
Phase II also has the benefit of being right next to the city's nicest mall, along with a Sams and several restaurants (in addition to all the fine dining downtown.) Â The city's best, state-of-the-art hospital is also right beside the highway entrance.
There are some properties that would be a walk away from all 3 – beach, downtown and mall. Â Most would have 2 of them in a comfortable distance. Â In all cases, everything is a bike ride or very short drive, and all properties are very close to the golf course which is the central feature giving the community shape.
So, if you want to have your cake – along with all the extras – and eat it too, take a peak at Playacar Phase II.
—
Andy Welbourne, from London, Ontario, has been living in Playa del Carmen and working as a part of the team with Thomas Lloyd for 7 years. He has worked with many Canadians and Americans to assist in finding their dream home in the Mexican Caribbean; many of these clients have turned into great friendships. Contact Andy at (512) 879-6546.
The TOP Mexico Real Estate Network; "Mexico's Leading Network of Specialists for Finding and Purchasing Mexican Properties Safely!"
Cuando hablamos de bienes raíces en México todos hablamos de lo mismo. Hablamos de lujo, comodidad y exclusividad. La casa de nuestros sueños es un sueño compartido. Todos soñamos con lo mismo. Nuestra idea de una casa ideal es, en realidad, una idea muy parecida. Ese sueño por lo general incluye una hermosa casa en la playa, con jardines amplios, espacios verdes, alberca, campo de golf, en un fraccionamiento exclusivo, con servicios modernos, diseños contemporáneos, ciclopistas, y parques para poder salir a caminar, además de cercanía con supermercados, plazas o lugares de convivencia. Por supuesto a todo esto habría que añadirle un precio accesible a nuestros bolsillos. Bien, todo esto y más es solo posible en Playacar fase II, el residencial más exclusivo en todo Playa del Carmen.
Playacar fase II es, en términos generales, lo mismo que Playacar fase I pero ¡más barato!.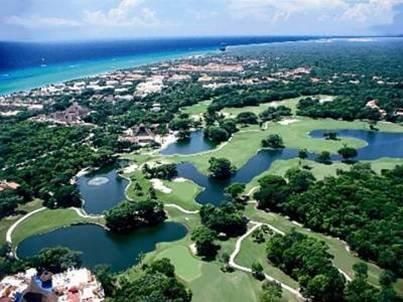 Hace algunos días Doug escribió un post sobre Playacar fase I, donde apuntaba que aún siendo uno de los residenciales más exclusivos de toda la zona de la Riviera Maya, es posible encontrar propiedades a precios justos y accesibles a nuestros bolsillos, lo importante es saber buscar. Sin embargo sigue siendo la excepción. Por el contrario, Playacar fase II ofrece absolutamente las mismas amenidades y características de lujo, exclusividad y diseño pero a un precio mucho más accesible. Precios que suelen rondar los $120,000 USD por departamentos en venta de 2 recámaras en hermosos complejos con alberca y áreas comunes.
Campo de Golf.
Playacar fase II se encuentra ubicado justo al costado del hermoso campo de golf en Playacar. Reconocido como uno de los campos profesionales de golf de mayor prestigio en todo el mundo y diseñado por el famoso arquitecto Robert Von Hagge.
Quinta Avenida.
Otra de las enormes ventajas de vivir en la fase II de Playacar es su cercanía a la parte del centro de Playa del Carmen y su famosa Quinta Avenida con sus restaurantes, tiendas, boutiques, cafés, bares y vida nocturna y cultural. A solo unos pasos de distancia, puedes trasladarte caminando o en bicicleta por sus hermosas calles.
Disfruta de la increíble oportunidad de vivir en una de las zonas más exclusivas de la Riviera Maya en Playacar fase II.
www.topmexicorealestate.com la empresa líder en bienes raíces en México.