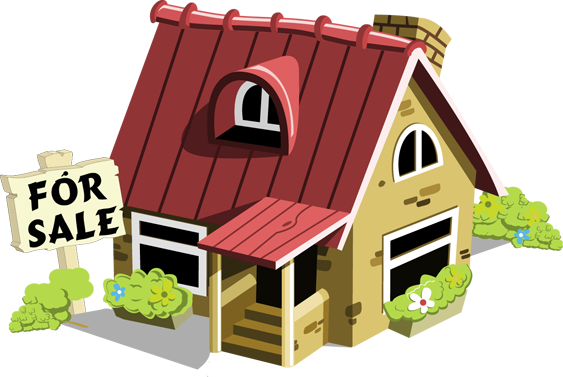 We all know how important is to be able to resell a property after buying it; you could go buy a home in a nearly abandoned town in the middle of nowhere in the U.S. For $40,000 – and then be stuck with it for the rest of your life.
In just about any country there are markets that move well, markets that don't.  As recent years have shown us, there are also times when markets move well and times when they don't.
How important is it for you?
Like anywhere else, the importance of easy resale for Mexico real estate depends on your situation.  If you are an investor, it is a factor you will want to give very high importance.  If you are a retiree, and you see the property mostly for your retirement pleasure, it may have less importance since you'll have more flexibility to negotiate the resale if need be.
Factors to Consider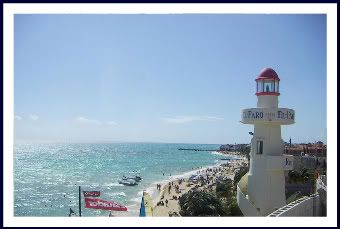 Factors you may need to consider if resale is important include:
Proximity to the beach (or lake, or colonial town center, etc.)
Proximity to shopping, services, main road access
Image of surrounding homes
Resale market – expats, vacationers, Mexicans?
The Trump Card
As you notice quickly by looking at the list, the basic idea is the same as anywhere – good location factors = easier resale.  However, the difference is that proximity to whatever the attraction is where you buy (beach, colonial town center, etc.) is the "trump card."  If you're close by, there's a much better chance of easy or quick resale – especially to other expats or vacationers.
Who's Going to Buy It?
Another factor which makes things much easier – especially for those who don't have the pressure of making a profitable resale – is that even if the "trump card" factor is missing, a combination of a good property and some nice location factors (shopping mall, highway access) will make the property appealing for the Mexican market, which tends to be less "picky" about these issues.
(There are a couple reasons for this, including the fact that many buyers are from Mexico City and compared to their 3 hour commute, a 15 minute drive is very short; another is that they already feel more "at home.")
Market Stability
The Savings Factor
When investing in Mexico real estate, it's also important to consider the savings factor – i.e. you're going to save so much cash, that the risk of having to resell at a lower price (which is less likely here in the first place,) would have less of an impact anyway.  Areas you will save on include:
cost of the real estate
cost of living (if you live in the property)
cost of maintenance (for everyone)
Yes, Resale is Important, But …
So, as always, resale is an important factor.  However, in Mexico it's less likely that you will have to resell at a lower cost, and if you do, the savings you've enjoyed will balance out a least part of that.
—
Andy Welbourne, from London, Ontario, has been living in Playa del Carmen and working as a part of the team with Thomas Lloyd for 7 years. He has worked with many Canadians and Americans to assist in finding their dream home in the Mexican Caribbean; many of these clients have turned into great friendships. Contact Andy at (512) 879-6546.
The TOP Mexico Real Estate Network; "Mexico's Leading Network of Specialists for Finding and Purchasing Mexican Properties Safely!"


Con la entrada del verano las ganas de vacacionar comienzan a hacerse presentes. El clima comienza a ponerse mas cálido y la familia comienza a soñar con viajar a alguna playa para pasar unos días rodeados de sol, mar y mucha diversión. Esta es también la mejor época del año para considerar invertir. Si piensas tomar una vacaciones con tu familia esta temporada vacacional, mi recomendación es que te tomes uno o dos de esos días para hacer un recorrido de lo que hay en el mercado. Para que puedas tener un buen panorama de casas, departamentos o terrenos en venta. Te recomiendo en particular Playa del Carmen, ¿porque?: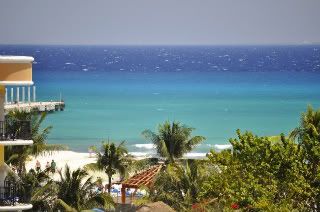 Bien, una de las interrogantes más comunes en la compra de propiedades en Playa del Carmen es: ¿comprar por placer o comprar como inversión? la realidad del mercado actual y la experiencia de la mayoría de las personas que compran propiedades en Playa del Carmen, es que la respuesta es ¡ambas!. Comprar significa invertir y se traduce, al mismo tiempo, en algo placentero.
El valor de la inversión.
Una de las historias de éxito que más me gusta contar es la de una pareja que comenzó comprando un modesto departamento cercano a la playa, algo que en ese momento se ajustaba a su presupuesto, con el tiempo lo rentaron y así lograron cubrir parte de sus gastos y parte de los pagos de la hipoteca. Su meta comenzó siendo una simple inversión.
Hoy cada que vienen de visita lo hacen a través de alguno de los hermosos hoteles con los que cuenta Playa del Carmen, y lo hacen en calidad de vacacionistas. Todo esto gracias al ingreso que hoy reciben por esta propiedad que alguna vez decidieron comprar y que hoy en día les deja grandes dividendos.
¡Qué mejor historia de éxito que esta!. La combinación entre inversión y placer, aquí en Playa del Carmen, es una combinación de éxito.
www.topmexicorealestate.com, la empresa líder en bienes raíces en México.