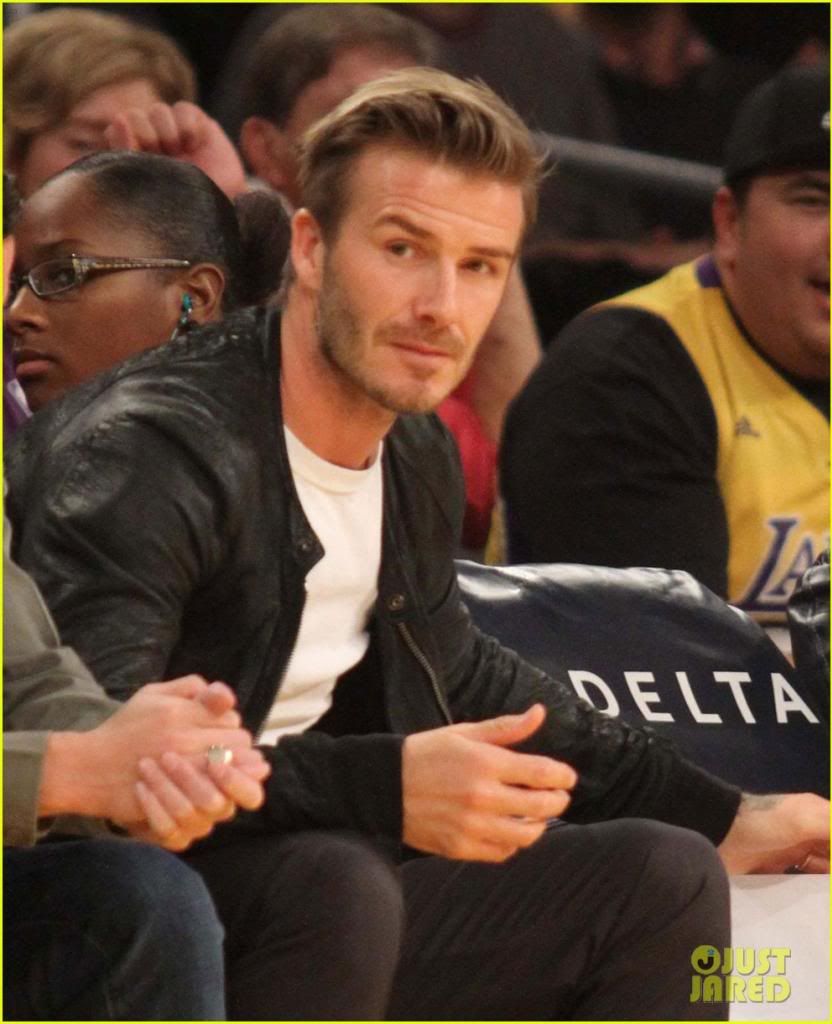 So, in Canada,  it seems that a booming real estate market has probably hit a "soft landing." Basically, that means real estate prices are high, and are just staying high, or at least going down very gently and slowly, as Canada's National Post and the Huffington Post have told us.
How boring!  No boom, no bust, no doomsday or recession, no foreclosures or political anger. Instead we get responsible politics, shrewd finances and economic stability.
Why do Canadians have to be so overwhelmingly responsible, straight-laced and uninteresting?
That is, unless we think about David Beckham.
What does this Mean for Canadians?
I'll come back to David Beckham in a minute.  The "soft landing" means that the bust that usually follows a boom was avoided by good planning.  Instead of plummeting prices, bankruptcies and economic hard times, everything just stays the same.
It means you won't be running off to the bank to get a new loan and get your foot in the door of the opportunities brought by booming growth – that part has come to an end.  It also means you won't be scrambling for finances when an erratic market makes your home equity disappear overnight – some smart people in Ottawa and Toronto avoided that.
Basically, you can just sit down with the newspaper in your comfortable living room – in an average house that's worth $400,000, and will continue to be worth that much or very close to it.
And what does David Beckham have to do with all this?
You've probably read that besides selling his mansion for $15 million, he's also retiring.  I'm sure he'll be retiring in comfort.
Well, maybe you could sell that Canadian house of yours and put a down payment on his … oh, wait Canadian prices are high, but not that high.
I would say just forget about that David Beckham stuff, but …
Here's a much better idea!
Why don't you use the value of that Canadian house you're sitting on to go live like a king – or a filthy rich soccer player – somewhere where that money is worth a good deal more, like Mexico?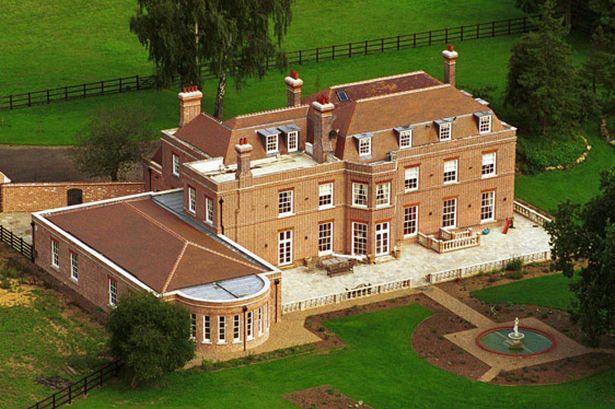 Let's consider your options:
1. Sell your home in Canada and buy one in Mexico. I can guarantee you that you can buy a very nice home in Mexico for less than $400 K that will offer you a more comfortable lifestyle.  (If you have some savings, they will go much further here.)
2. Buy two very nice condos in Mexico.  With that $400K you could easily find two nice condos for sale for under $200K each.  Live in one and rent the other out to supplement your savings.
3. Buy a property and open a business.  Buy a comfortable property for around the 100-200K mark, and invest the rest into opening you're dream business.
4. Use your equity to buy a vacation property in Mexico. The economy is good, housing prices are stable and interest rates are low.  Take a relatively small loan against that high-valued house you have and buy a comfortable vacation property in Mexico.  This way you get the best of both worlds – your living room, arm chair and newspaper in Canada, and the beach, sunshine and swimming pool in Mexico. (Not to mention two nice properties with stable value.)
OK, so I have to admit, for # 3 & 4 you won't quite get the David Beckham retirement – you'll have to keep working, which I'm sure he won't.
But in any case, it means that Canada's straight-laced, tight-budgeted fiscal responsibility will allow you life in a sunny paradise in Mexico.  Can't complain about that.
—
Thomas Lloyd graduated from Purdue University Krannert School of Management with a degree in Management/Financial Option Investments. He has been living, investing, and working professionally in Mexico for over 16 years. In the summer of 2009, he received the first federally applied Mexico Real Estate Degree and Mexico Professional Real Estate License S.E.P. #5978657. He is the president of Top Mexico Real Estate. Contact him at (512) 879-6546.
The TOP Mexico Real Estate Network; "Mexico's Leading Network of Specialists for Finding and Purchasing Mexican Properties Safely!"
Según un nuevo boletín emitido por el Departamento de Estado de los Estados Unidos, el estado de Quintana Roo es uno de los más seguros en el país, no solo para los turistas extranjeros que lo visitan, sino en general para los residentes que habitan el estado. Según este estudio vivir en Quintana Roo significa vivir en uno de los estados más tranquilos y pacíficos del país, lo que hace de los bienes raíces en Cancún un mercado inmejorable. Vivir en Cancún, Playa del Carmen, Tulum o Chetumal no solo representa un atractivo turístico, ahora representa una alta expectativa de vida.
Si has considerado comprar propiedades en el Caribe mexicano, este es el momento para hacerlo. Si lo has hecho muy probablemente se deba al atractivo turístico del lugar, sin embargo hoy más que nunca comprar propiedades en Quintana Roo representa un beneficio mayor. Saber que uno vive en uno de los estados más seguros del país es algo que no podemos dejar pasar.
Propiedades en Cancún.
Vivir en Cancún es vivir en uno de los centros turísticos más importantes de México y el mundo. Sus playas son algunas de las mas hermosas y reconocidas del planeta. Sus intensas aguas azules combinadas con sus playas de fina arena blanca han hecho del Caribe mexicano un lugar de reconocimiento mundial. Aunado a sus playas, Cancún se sitúa dentro de lo que antes fuera el territorio de la gran civilización Maya por lo que sus alrededores están llenos de sitios arqueológicos que dotan de una gran riqueza cultural la región. Además y por si fuera poco, la gran riqueza natural de la zona hace que toda la península de Yucatán esté situada dentro de un corredor extenso de cenotes, manglares, vegetación y fauna natural.
Ya sea que disfrutes de realizar deportes extremos como la pesca marítima, el surf, el buceo, deportes motorizados o el kitesurfing, descubrir la oportunidad de vivir en uno de los lugares más hermosos del planeta es algo que no puedes dejar pasar. En él podrás realizar y cumplir la mayoría de tus sueños. Despertar, ver el mar, y abrir los ojos al compás del sol es una oportunidad que solo te ofrece lugares tan hermosos como las costas del estado de Quintana Roo.
www.topmexicorealestate.com la empresa líder en bienes raíces en México.