"Buyer beware in Mexico!" reads a giant headline in one of Canada's leading national newspapers – The Globe and Mail.
What's the message?  Are they telling you something that brokers and sellers in Mexico won't?
If you read the article's information – a story about "a property dispute that has put [some people's] ownership rights in question and remains unresolved after several years of attempted litigation," it's clear that they're talking about exceptional – albeit very uncomfortable – cases.
Yet the headline itself along with the first couple of paragraphs give a different; "If you buy in Mexico, you'll loose everything …"
What's the Deal?
So what's the deal here?  Does the government come along and take anyone's property away whenever they please?
Well, let's look the main points of the reality of this kind of situation.
1. They can happen
The reality is that situations like this can happen.  Irresponsible decisions from judges or magistrates, disputes between investors or owners and the like can at times create a legal limbo that leaves property ownership up in the air and in question.  Real stories are out there.
2. They are rare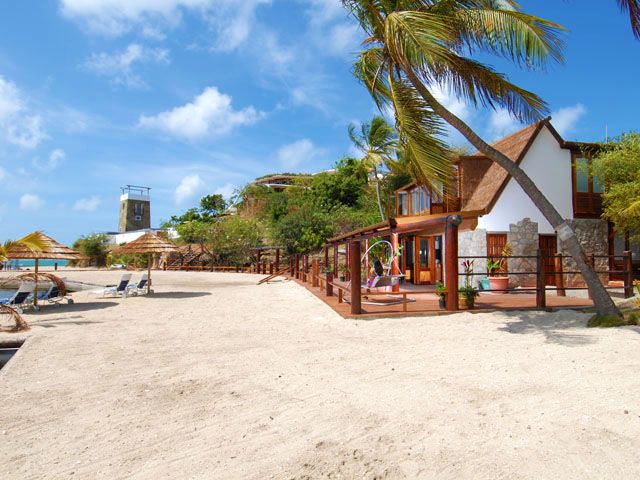 They do not happen all the time.  In fact, they are rare enough that when they do happen, it's worth while for newspapers like the Globe and Mail to dedicate a headline to them.  There are hundreds of thousands of Americans and Canadians who own property in Mexico.  If even 0.1% of them – that's 1 in a 1000 – ran into legal troubles with their property, there would be a new story like this one each day. But that's not the case; we hear about them when as often as they happen – once in a blue moon.
3. They will NOT take your property away
Further down in the article the writer points out that the problems is the question of resale.  As long as people are not considering sale, these issues usually don't "come to head."  Of course, people will want to plan ahead and push to get legal issues resolved before sale time comes, but as for day to day life in the property, it would be unlikely that there would be a any noticeable difference.
4. You can reduce the risk
While, just like any risk, it can not be avoided  100%, it can be reduced.  For example, working with the right, professional agents – as that article points out – will mean that you would not be presented with a property where a legal problem already exists.  The right agent will also investigate projects to avoid any disreputable developers.
 5. Most are solved
Again, as we see in that article, on very rare occasions, even when the buyer did their homework and had reason to believe everything was in good legal order, an unforeseeable problem arises later on.  In most cases, these are also worked out with time.
In terms of risk remember the number of people who lost their property and entire livelihood in the U.S. with 2008 real estate bubble?  That represents a much greater number of people and perhaps even a much more imminent risk of repetition.  Yet no one hesitates to buy real estate in the U.S.
None of this negates or denies the headaches, time and effort for those who find themselves in such situations.
But the point is that if you buy in Mexico with a professional agent, it's extremely unlikely that you would be the one so unfortunate as being the one in 100,000 who ends up being left in limbo because of a rare, unforeseeable and completely unavoidable legal battle.
—
Thomas Lloyd graduated from Purdue University Krannert School of Management with a degree in Management/Financial Option Investments. He has been living, investing, and working professionally in Mexico for over 16 years. In the summer of 2009, he received the first federally applied Mexico Real Estate Degree and Mexico Professional Real Estate License S.E.P. #5978657. He is the president of Top Mexico Real Estate. Contact him at (512) 879-6546.
The TOP Mexico Real Estate Network; "Mexico's Leading Network of Specialists for Finding and Purchasing Mexican Properties Safely!"