Some people out there are kind of hesitating about how the investment potential of property in Mexico: Is it really a solid investment opportunity? After all, if it's so super, why aren't the big shots going for it?
There are two answers to this question:
For most bigtime investors, a market where accurate and complete market information is available is more convenient – like the U.S. It makes for a more hands-off investment easily managed by financial experts.  This is in fact why there are more good opportunities available in Mexico for small-time investors.
Bigger groups have realized Mexico's potential and are, in fact, beginning to build mechanisms for more formal, large-scale investment into Mexico's real estate markets.   Currently, this is taking the form of REITs for commercial property.  REITs are Real Estate Investment Trusts, similar to mutual funds for real estate.
Take a look at this excerpt from an article in the World Property Channel:
A flurry of recent deals has signaled renewed investor interest in Mexico's commercial real estate market. 
Investors are betting the country's real estate market will get a boost from President Nieto's economic reforms and the introduction of REITs, which could fuel demand for offices, hotels and shopping malls, according to the Financial Times, in an article headlined, "Mexico's red hot real estate market."
Planigrupo Management, a Mexican invest fund specializing in commercial real estate, acquired nine shopping malls for $255 million last week, the Financial Times reports. The fund bought another shopping center in the city of Monterrey for $31 million last November, reports FT.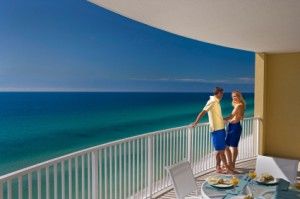 The real estate market has experienced an influx of capital since the introduction of REITs in 2011, offering investors a new vehicle to access the property market. Since REITs began trading, financial firms have raised $4.6 billion from local and foreign investors, the FT reports.
…. read the entire artcle here.
What does this mean for you as a buyer?
It offers confidence that there are excellent real estate investment opportunities in Mexico.
You still have the upper hand as compared to the U.S.; this is still a market where the lack of widespread, organized information leaves plenty of room for the small-time investor.
—
Thomas Lloyd graduated from Purdue University Krannert School of Management with a degree in Management/Financial Option Investments. He has been living, investing, and working professionally in Mexico for over 16 years. In the summer of 2009, he received the first federally applied Mexico Real Estate Degree and Mexico Professional Real Estate License S.E.P. #5978657. He is the president of Top Mexico Real Estate. Contact him at (512) 879-6546.
The TOP Mexico Real Estate Network; "Mexico's Leading Network of Specialists for Finding and Purchasing Mexican Properties Safely!"