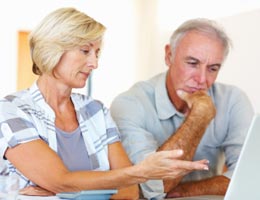 Here at Top Mexico, we're always telling you that living in Mexico can help you keep your retirement savings intact.  Today, I want to stack this claim up against some hard facts.
As you're about to see in the nice infographic below, the top expenses that are draining boomers' savings – student debts, health care, adult children and mortgages.
Can Mexico Help?
It sure can.  The two big ones are mortgages and healthcare.
If you buy a property in Mexico, you can replace an expensive home and all the debt still left on it with a beautiful condo or home near the beach.  Real estate in Mexico simply costs less, with the advantage that it's in a beautiful, warm-weather setting.
Healthcare expenses are also considerably less, usually between 50 and 70% cheaper. (You can read more about this topic here.)
If you're like most boomers/retirees these days, moving to Mexico could be the solution to your biggest financial issues.
Take a look at the infographic from Varsity:
—
Doug Morgan was born in Dayton, Ohio and went to college at Buckeye State.  Moving to Louisiana after college, he became President of his New York Stock Exchange company at the age of 28.   His later career shifted to Florida and the investment business, where he was a financial advisor and branch manager for over 30 years.  He bought his first condominium in Mexico in 2008 (from Top Mexico Real Estate), initially as a vacation home, but a year later he retired and moved full time to Playa del Carmen. Contact Doug at (512) 879-6546.
The TOP Mexico Real Estate Network; "Mexico's Leading Network of Specialists for Finding and Purchasing Mexican Properties Safely!"