This is something you don't see every day – a townhome on an island within Cancun.  The reason you don't see this every day is that there is only one such island; it is a little residential island within the lagoon of Cancun's Hotel Zone.
Now, if the Hotel Zone is upscale and exclusive, this island is that much more so. First of all, homes are very rare in the Hotel Zone.  The island offers all the benefits of a quiet, secure residential community, just around the corner from all the action of the heart of America's favorite tourist destination.
Take a look at some pictures of the condo: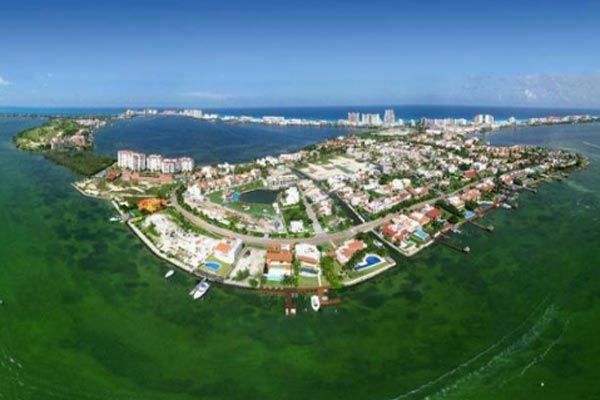 And some details of the property:
3 bedroom
5 bathroom (4 full and 1 guest)
2400 sq. ft. of construction (223 m2)
nice marina view
See more pictures, the map location and further details at our listing, here.
—
Thomas Lloyd graduated from Purdue University Krannert School of Management with a degree in Management/Financial Option Investments. He has been living, investing, and working professionally in Mexico for over 16 years. In the summer of 2009, he received the first federally applied Mexico Real Estate Degree and Mexico Professional Real Estate License S.E.P. #5978657. He is the president of Top Mexico Real Estate. Contact him at (512) 879-6546.
The TOP Mexico Real Estate Network; "Mexico's Leading Network of Specialists for Finding and Purchasing Mexican Properties Safely!"