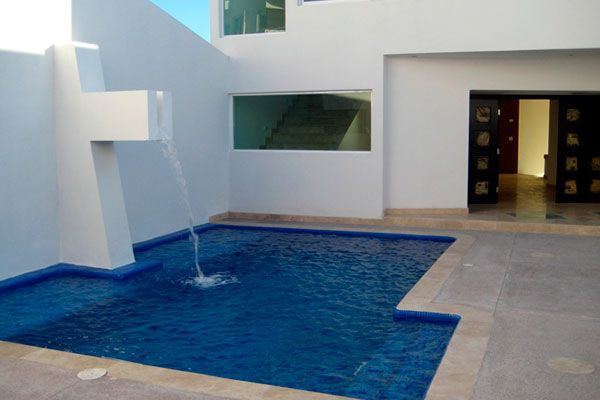 Assuming that you are a person who likes to swim, today I'll take a little look at how necessary it may be to find a property with a pool on site, and some tips to make finding one easier.
How Necessary is the Pool?
The following are some factors to consider:
How far away is the beach?
One of the main motivations for many people who move to Mexico is to live near the beach.  If you're a 10 minute walk from one of the world's nicest beaches, it may not matter if you have a pool at home or not.  Although one of those infinity pools that makes it look like your pool merges into the sea do look and feel really cool.
Public pools are rare in Mexico.
If you are not a close walk or bike ride to the beach, you have to remember that public pools are not very common in many parts of Mexico, although there are more nice ones appearing all the time.  In this case, you might want a to specifically find a complex with a nice pool on site.
Is there a sports complex nearby?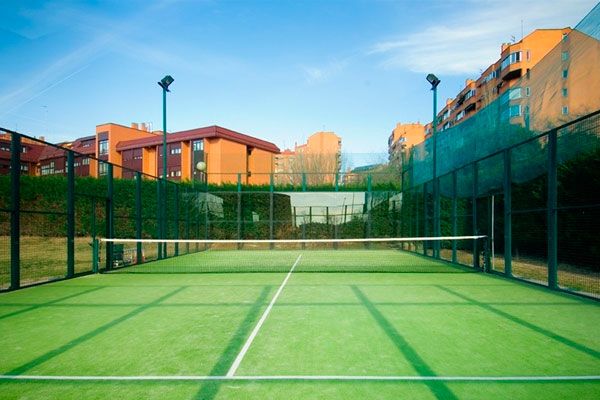 Newer master-planned communities, and resorts with residential real estate, are the most likely place to find Mexico real estate near a full sports complex, with a pool and other amenities, on site, again, reducing the urgency of having a pool right in your back yard.
Getting a Property with a Pool
If you do conclude that you really would like a pool in your yard or common area, this shouldn't be too much of an extra expense.  A home a private pool is very possible, without throwing your budget out the window.  There are also small and large complexes with large pools right below your balcony. HOA fees are low, as are maintenance costs if you own a private pool.
Because of the hot, sunny weather in most of Mexico, there are many properties with pools.  However, if you happen to find the right one for the right price without a pool, there may be other factors that balance that out.
—
Doug Morgan was born in Dayton, Ohio and went to college at Buckeye State.  Moving to Louisiana after college, he became President of his New York Stock Exchange company at the age of 28.   His later career shifted to Florida and the investment business, where he was a financial advisor and branch manager for over 30 years.  He bought his first condominium in Mexico in 2008 (from Top Mexico Real Estate), initially as a vacation home, but a year later he retired and moved full time to Playa del Carmen. Contact Doug at (512) 879-6546.
The TOP Mexico Real Estate Network; "Mexico's Leading Network of Specialists for Finding and Purchasing Mexican Properties Safely!"