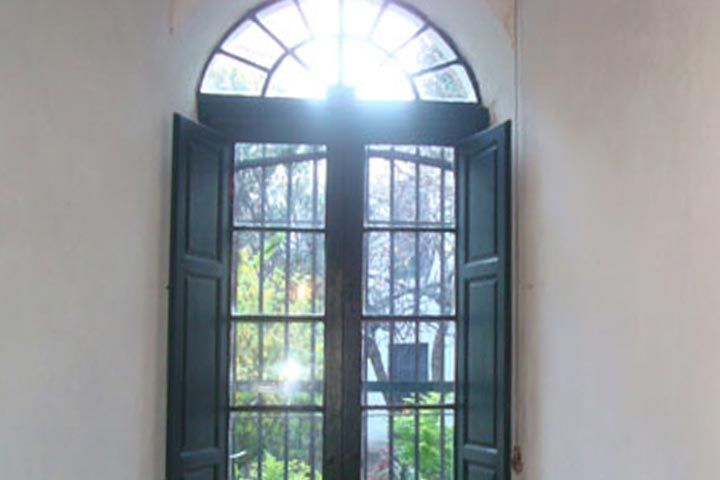 Today we will explore the final colonial concept of Hacienda de Rio in Playa del Carmen – the natural light.
Natural light is one of the best ways to illuminate a home.  It offers the brightest light, the best atmosphere and the strongest connection to life, not to mention guaranteeing good views.
When a home has large, well-placed windows, it means that all the rooms will be bright and cheerful all day – especially in places like Playa del Carmen which enjoy long, sunny days year round.
Those designing and building homes in Mexico have known this for centuries now.
Combination with Colors
Natural light offers the best illumination to highlight the bright interior colors which are so predominant in Mexican design.  Natural sunlight simply brings out the splendid contrasts between the colors, as well as to the elegant stone work and rugged wooden beams, (all of which are likewise featured in Hacienda del Rio.)
Even Larger Windows 
In the past, natural light was almost a necessity; yet the window size was limited by the need to keep the homes from heating inside with the hot Mexican sun.  Some of this was controlled by the stonework.  Yet, in the end, colonial designers were forced to find the creative solution of using very tall, narrow windows to allow for natural sunlight to enter, while preventing the interior from heating.
With air conditioning in place, modern designs inspired by Mexico's traditions, such as Hacienda del Rio, are free to make even larger windows, allowing for even more natural light.
Views
This same fact guarantees beautiful views of surrounding gardens and the homes beyond them.  This maximizes the enjoyment of nature from within a home in away that is only possible in Mexico!
—
Bea Lozano holds degrees in business and computing.  With years of intense business experience, she uses her skills to coordinate Top Mexico Real Estate's marketing strategies and web site. To contact Bea, call (512) 879-6546.
The TOP Mexico Real Estate Network; "Mexico's Leading Network of Specialists for Finding and Purchasing Mexican Properties Safely!"