We all know that good locations can boost the value of real estate and offer additional protection in market low points – this is especially true of a location as desirable as the beachfront in Playa del Carmen, which combines some of the most beautiful beaches in the world with a European lifestyle atmosphere and modern service.
But the question arises; in what ways does it boost the value of protect investment?  Are their downsides?
While purchasing Playa del Carmen real estate on the beachfront is certainly a solid investment, it's good for you to know some of the details.
Strengths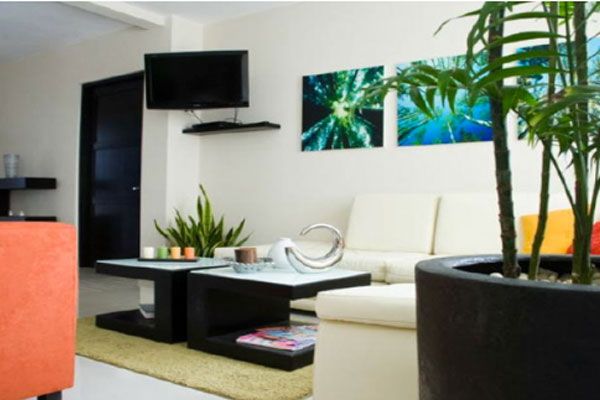 In addition to the pure pleasure of having these white, soft beaches as your front yard, the following are items to consider in terms of financial value:
Rental potential – Direct beachfront properties, or those within a block or two at most, will not only have very high appeal for long-term rentals, but will usually do very well for vacation rentals, allowing you to generate income even if you have short, in-between periods while you're not using the property.  However, it's always worth noting that you can't rely on a property to "sell (or rent) itself."  A solid rental strategy is always needed to make the most of potential, usually making use of a good rental pool or proven property management service.
It's also worth considering where on the miles upon miles of beachfront you're buying; in the heart downtown, resorts and upscale gated communities will offer the highest rental appeal.
Long-term value – Since it offers the very item that draws people to Playa in the first place, combined with the best of the other attractions (shopping, resorts, etc.), the beachfront will be the best support for long-term value.
Resale appeal – Even if the market is in a low-point, the demand for direct beachfront is likely to remain the highest.
The Downsides
While it's hard to say there are "downsides" to owning a property overlooking some of the world's finest beaches, there are considerations that may lead you to buy back from the beach:
Initial price – The very fact that the appeal is high means that your purchase price will also be noticeably higher than those back from the beach – although still very low compared similar properties in the U.S.
"More for your money" – This logically means that a few blocks back from the beach downtown, or the next gated community back, you can usually find a very similar property for a noticeably lower price.
Limited locations – While the beachfront is very long, the very fact that you say "only next the the sand" means you are limiting your location options; this may prevent you from finding the best value (including location) for your money.
The bottom line is that the beachfront is certainly an excellent location to buy, both in terms of lifestyle and value; yet in most cases, I would advise people to keep other options simply to avoid limiting themselves.
—
Thomas Lloyd graduated from Purdue University Krannert School of Management with a degree in Management/Financial Option Investments. He has been living, investing, and working professionally in Mexico for over 16 years. In the summer of 2009, he received the first federally applied Mexico Real Estate Degree and Mexico Professional Real Estate License S.E.P. #5978657. He is the president of Top Mexico Real Estate. Contact him at (512) 879-6546.
The TOP Mexico Real Estate Network; "Mexico's Leading Network of Specialists for Finding and Purchasing Mexican Properties Safely!"