Now, it's pretty much a given that some time before you sign the deed and take possession of your new condo in Mexico, you'll find out how much HOA (home owner association) fees for monthly maintenance and use of common areas are.
However, my advice is this: check these fees sooner rather than later.
The last thing you want to do is spend a few weeks working out a deal, only to find out that the fees are much higher than you thought.
Let's consider a few points pertaining to HOA/maintenance feels for condos in Mexico.
They are low – HOA fees in Mexico tend to be very low, simply because costs of materials and labor for maintenance are low.  In Canada a friend of mine recently was going to by a condo in Ontario as an investment.  He found the perfect property, only to find out that the monthly fee was $800 dollars!! That was more than his mortgage payment.  In Mexico, average would be around $150/200 USD, depending on the size of the common area, amenities provided, etc.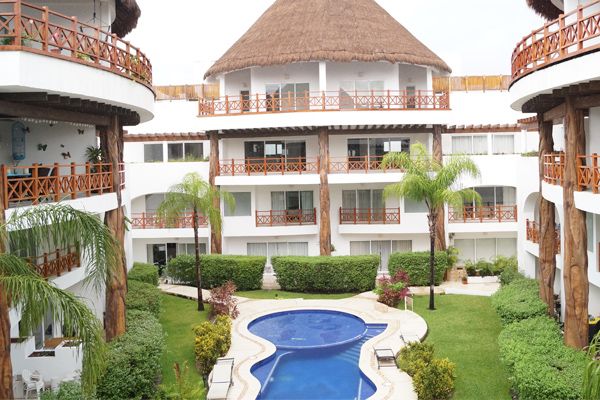 It could make a difference in choice – It's a tough choice between condo A and B; you slightly prefer A, but it costs $10,000 more.  But as it turns out, the HOA fees in B are $150 more per month.  You can probably comfortably fork out that extra now for the savings in the HOA fees, especially since you prefer the property anyway.
Make sure you know what they include – This is a big factor.  Maybe a higher monthly fee includes a gym, sports facilities and discounts at the spa.  Or, on the other hand, maybe you'll never use those things. Be sure to evaluate both possible savings a higher HOA fee could offer, and the likelihood that you'll actually need those services.
In the end, HOA and maintenance costs will be one of the areas where you save considerably in Mexico.  At the same time, as anywhere else, it's a factor you want to consider carefully.
—
Thomas Lloyd graduated from Purdue University Krannert School of Management with a degree in Management/Financial Option Investments. He has been living, investing, and working professionally in Mexico for over 16 years. In the summer of 2009, he received the first federally applied Mexico Real Estate Degree and Mexico Professional Real Estate License S.E.P. #5978657. He is the president of Top Mexico Real Estate. Contact him at (512) 879-6546.
The TOP Mexico Real Estate Network; "Mexico's Leading Network of Specialists for Finding and Purchasing Mexican Properties Safely!"