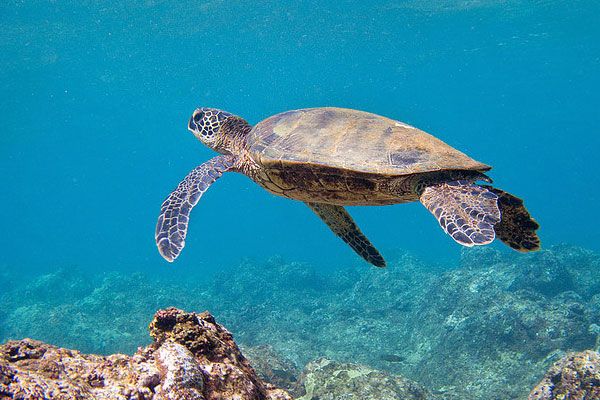 When people think of Cancun real estate, the first thing that comes to mind is high-rise condos on the beach, along with malls, large international stores, etc. Ecology is not usually one of the first things that comes to mind.
Yet, it's important to note that caring for the environment and being responsible with surroundings is an important part of life in Cancun, and can actually take place right in front of that condo you bought on the beach (such as these ones.)
Protecting Sea Turtle Eggs and Babies
How? Well, for one consider the sea turtles.  Even though Cancun's beachfront has been mostly developed, the beaches are still a main nesting ground for these beautiful creatures, especially right now – the middle and last half of September.
Part of the annual nesting season is to protect the areas where nests have been made under the sand (to keep people from walking over and damaging the eggs, as well as to prevent poaching).
The Release of the Babies 
Likewise when the baby turtles hatch, the public can participate in protecting them as the make their first dangerous journey to the sea; before they get to the sea, many things can happen, such as being eaten by birds, or – worse – stepped on by people, etc. Since these turtles are a species in danger, it is worth protecting the babies even from natural predators.
There is usually an event to kick off this process to bring attention to it and to get people excited about it.
If I understand correctly, the events of releasing and protecting newly hatched turtles will take place from now until Sept. 30.
Some Exciting Facts
This year there participants estimated for the final event is expected to be about 100
This year there are 4,750 nests registered
This is about 525,790 eggs
So far, 10,000 hatchlings have been "released"
There protected areas are located in about 37 km of beaches (about 23 miles)
So far there has not been any indication of eggs lost
There are nightly patrols to protect the eggs.
So, while Cancun is associated with high rises and development, this thriving, growing city can be a home in paradise for you and for the sea turtles at the same time!
—
John DeRotaeche originally from Saint Louis MO., has been living in Cancun, Mexico for over 17 years. John completed his University studies at St. Louis University in Missouri and their campus in Madrid, Spain. With a diploma in real estate from a top Mexico University, John comes well prepared to help you with your Mexico real estate needs. Contact John at (512) 879-6546.
The TOP Mexico Real Estate Network; "Mexico's Leading Network of Specialists for Finding and Purchasing Mexican Properties Safely!"