A while back we have made mention of the improvements that were started to be made in the Colosio neighborhood and their benefits for anyone living in this section of Playa del Carmen.  and today we are happy to report that the work they "intended" to do has been done!  With the very cute, clean and completely redone section of 5th Avenue we have seen the Colosio turn into a new pick to invest!   What was once a dirt road and a bit of an eyesore, going from Avenue CTM all the way down to the Paradisus, we have seen a beautiful change!
What can you see today?
You can see a quaint cobblestone path with room for some light car traffic and plenty of safe space for walking and bike riding on either side.  Nice landscaping was done including new trees and plants.  There are benches available all the way down this stretch of the "New 5th Ave" along with garbage cans to eliminate littering. It is very good to mention that the whole avenue is beautifully and comfortably lit up at night.
What is the general difference from before?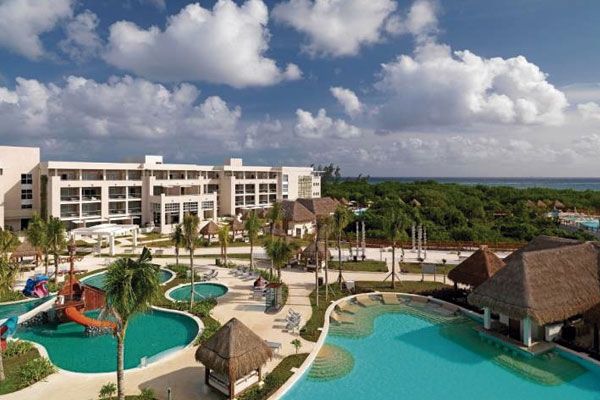 Well a main point is the comfort level!  And it has already proved to be true.  At one time this was a place where not too many expats would circle and probably most certainly would not enter at night due to the darkness and banged up feel.  But today you see many people running, walking, taking their dogs for a walk, kids playing.  And what's even cooler is that these activities are happening at night too thanks to the well-lit atmosphere!
Is this a good investment for Playa del Carmen real estate?
There is no doubt that these new improvements as well as many initiatives in the works will raise the property value on your Colosio home!  It is a great investment because Colosio is still very inexpensive yet you are likely to see a great increase in value in the coming years.
And for those of you who dream of living closer to the Ocean Colosio is a great option to buy a home closer to the beach than if you were to buy downtown!  Soon we will start to see business owners moving in and houses being fixed up and pretty.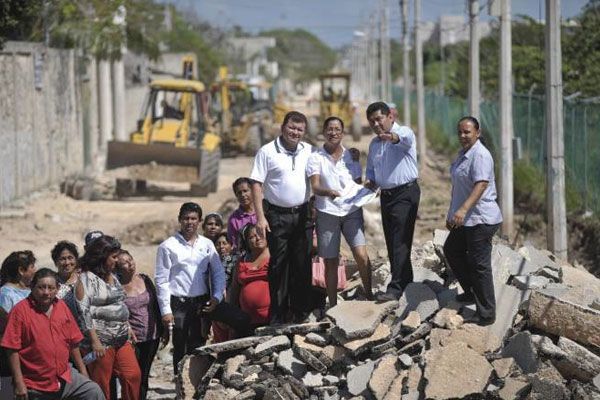 We should mention as well that this is a great opportunity for good home customization.  Buying an existing home in Colosio or even building from scratch gives you endless opportunities for remodeling or building your own personalized dream home and for much cheaper. (For examples of homes for sale in Playa del Carmen, click here.)  It is likely that if you buy an existing home it may need a little bit of remodeling but the perk is you get to think big with a smaller wallet!
We have seen Playa furiously grow throughout the year and it seems to be a trend that is unwilling to stop! If you want to talk more about investment in Colosio contact one of our buyers agents to chat about what is the best option for you.
—
Doug Morgan was born in Dayton, Ohio and went to college at Buckeye State. Â Moving to Louisiana after college, he became President of his New York Stock Exchange company at the age of 28. Â  His later career shifted to Florida and the investment business, where he was a financial advisor and branch manager for over 30 years. Â He bought his first condominium in Mexico in 2008 (from Top Mexico Real Estate), initially as a vacation home, but a year later he retired and moved full time to Playa del Carmen. Contact Doug at (512) 879-6546.
The TOP Mexico Real Estate Network; "Mexico's Leading Network of Specialists for Finding and Purchasing Mexican Properties Safely!"