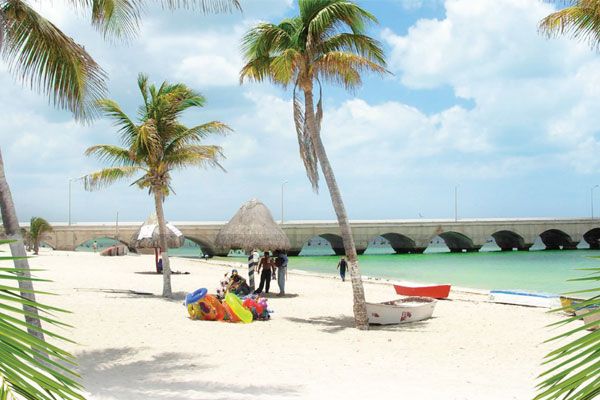 I've written about Progreso before. Yesterday I was just thinking about this town, and today I want to take the time to highlight this village again.
Progreso is a little beachfront town located just north of Merida – it's about 30 minutes or less, depending on which part of Merida you're coming from.
First of all, it's worth pointing out that there are a lot of advantages to being so close to the city.  Besides the charming colonial sites and rich cultural life, Merida is a thriving metropolitan with all modern services, ranging from state-of-the-art hospitals to modern malls and American-style plazas and "power-centers" for shopping.
It also has an international airport.  Cancun's international airport offers an excellent option for transportation only about 3 hours away.
A new, wide multi-lane expressway-style highway has been built in recent years to make access to Progreso very easy.
The village itself is very charming and very local.  Expats who live here have a sort of "everybody knows your name" community.  Living on the beachfront is both relaxed and affordable.  In the town center, the beaches are park-like with a promenade, benches and tables; on the other side of the promenade are restaurants, bars and shops facing the beach.
Basic services such as a supermarket and a few clinics exist in town, but the proximity to Merida make this point slightly less important than it otherwise would be.
In town there are a number of options of places to live in, including charming classic Mexico homes for sale (like these ones), as well as beautiful condos across from the beach.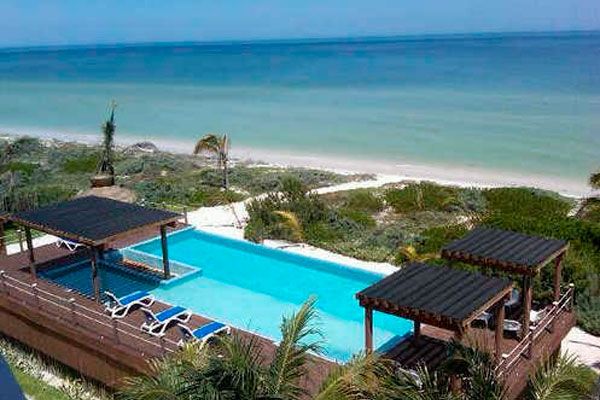 Out of Town
Compared to a market like Playa del Carmen real estate, there are fewer options; however, there is still a good variety available. Out of town there are beautiful, luxury homes on the beach which have direct and private access to the sand.
Of course, there are activities like boating on lagoons, sailing, fishing, etc.  There are sports complexes in town and in the city.  People who live here never find themselves short on things to do, especially since at any moment you can head down to the expat bar on the beach and "shoot the breeze."
The point of life in Progreso is to be relaxed; just enjoy life away from the hustle and bustle of tourism, take it easy!
—
Thomas Lloyd graduated from Purdue University Krannert School of Management with a degree in Management/Financial Option Investments. He has been living, investing, and working professionally in Mexico for over 16 years. In the summer of 2009, he received the first federally applied Mexico Real Estate Degree and Mexico Professional Real Estate License S.E.P. #5978657. He is the president of Top Mexico Real Estate. Contact him at (512) 879-6546.
The TOP Mexico Real Estate Network; "Mexico's Leading Network of Specialists for Finding and Purchasing Mexican Properties Safely!"