Playa del Carmen has a nice balance between downtown small city living and quiet residential neighborhoods.  Playa car is one of the most well-known, gated community choices in Playa del Carmen real estate.  This quiet, Beverly Hills like, section has been around for a while and is also the most seen since it is almost directly connected to the center of Playa.
The assumption about Playacar
When we talk to new clients, who express interest in Playacar, we have gathered a very popular assumption which is; that living in Playa car or other gated communities in Playa del Carmen is much safer than living in other areas of downtown!
While this thinking may hold some value for gated communities in general, I would not suggest buying a property in Playacar solely based on that reason.  There are plenty of great reasons to buy there but if your reason is solely based on safety, you are holding yourself back from seeing so many other fantastic beautiful neighborhoods in Playa del Carmen.
 I suppose this gated community hype could be a result of negative media publicity, which creates a stronger need to feel protected.  But with that being said, there are many homes in Playa del Carmen with really great security both inside and outside of the property.  Playa del Carmen is a safe town to live in general. There is no great extreme between Playacar and neighboring communities.
Anyone can go to Playacar
 While security does monitor who is driving through Playacar, people are still free to walk through.  You will see many joggers or bike riders that are not necessarily living in Playacar; they are just simply passing through.  Another thing to mention is that there are some public beach areas inside this community.  Playacar is a very popular area for beachgoers as it is much quieter than downtown.  With this being said, the mindset that Playacar is only for residents is not necessarily true.
Make an informed decision about a good location for you!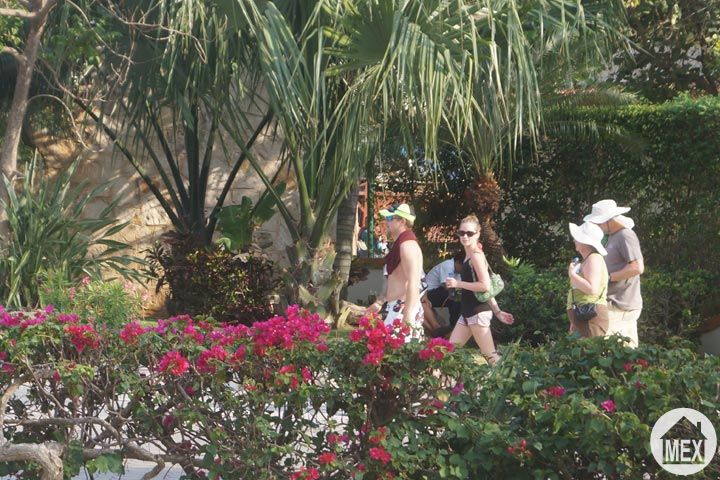 Playacar is a beautiful community with beautiful landscaping and pretty homes.  Those are good reasons to buy in Playacar.  I always suggest that clients take a look at some different options all around Playa so they can get a good feel for what is out there.  In your search, you will find what makes you feel the most comfort and most at home.  Maybe that place will be Playacar but at least you will have gotten the chance to make an informed decision.
Talk to your buyer's agent about the different neighborhoods in Playa del Carmen.  Click here to learn more about a good buyer's agent.
—
Andy Welbourne, from London, Ontario, has been living in Playa del Carmen and working as a part of the team with Thomas Lloyd for 7 years. He has worked with many Canadians and Americans to assist in finding their dream home in the Mexican Caribbean; many of these clients have turned into great friendships. Contact Andy at (512) 879-6546.
The TOP Mexico Real Estate Network; "Mexico's Leading Network of Specialists for Finding and Purchasing Mexican Properties Safely!"