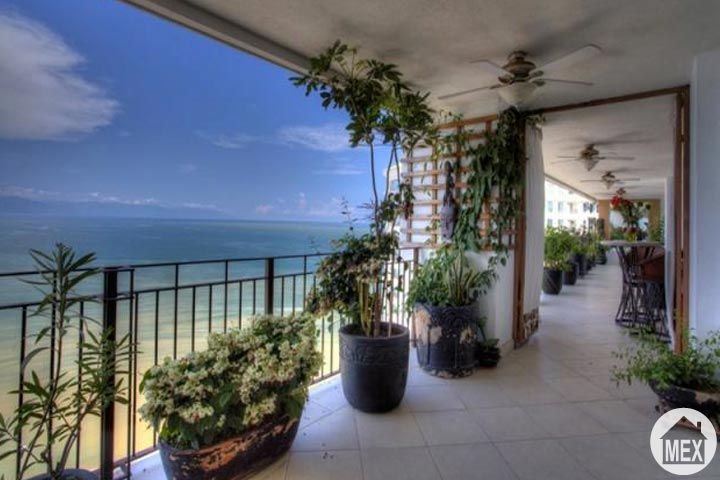 I haven't met very many people in my life that wouldn't appreciate to wake up to a bright sunny day, jump out of bed and look out to the beautiful ocean from their master suit!  Sounds dreamy; doesn't it?  Well, we want to show you a spectacular feature on the Puerto Vallarta real estate market that will let you dream a little bit deeper!
This incredible oceanfront home in Puerto Vallarta is beyond exceptional in taste and in value!  Granted it is over a million dollar home, but believe it or not, it is actually a steal when you consider all the beauty and features included in this spectacular retreat.
Fall in love with the Grand Venitian!
The Grand Venitian Puerto Vallarta, with breathtaking views, is being sold full furnished and equipped with enticing features, 4 bedrooms all including full bathrooms, spacious open floor plan, high end kitchen with granite counters, custom cabinetry, bar seating, formal dining area, beautiful pools and gardens, and I must say it again…breathtaking views!
Your master Sanctuary makes you come alive!
Look at the ocean and mountain views from the master bedroom where you start your day every morning!  The master bedroom has a king size bed and other stylish furnishings for your comfort.  Want more?  Head out to your bedroom terrace where you can relax in your own private Jacuzzi.
Creating the perfect meal, holiday or party in your dream kitchen!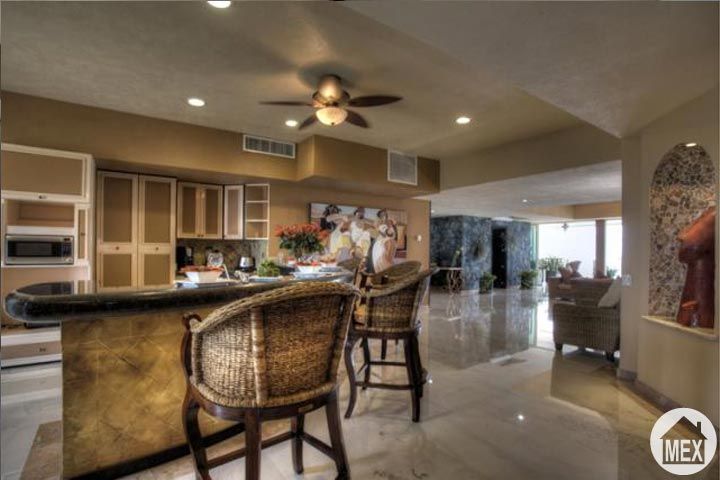 If you love to cook and entertain, the kitchen will be your sanctuary with top quality and modern features and finishings.  Enjoy relaxing and entertaining with open space so you are not segregated from your company when you have invited guests!
It's a family affair!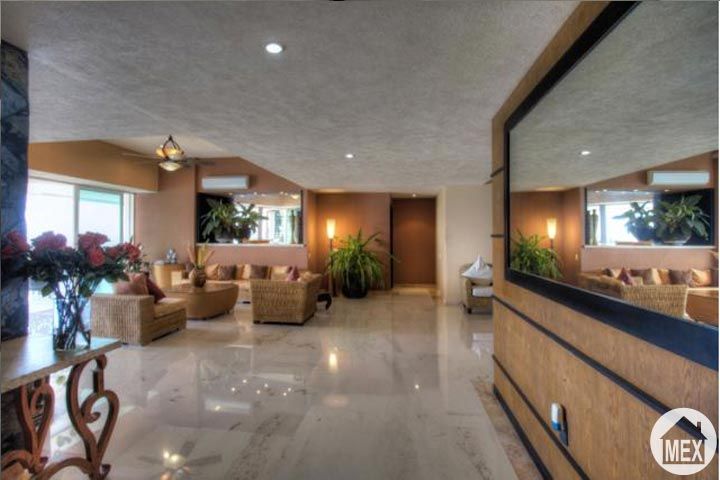 Head on over to the living room filled with light and absolute style! Can we say large sliding door windows?  Who doesn't love that?  Certainly this fully furnished and perfectly designed living room is created for comfort and relaxation for you to enjoy with your whole family.
The sun sets just for you!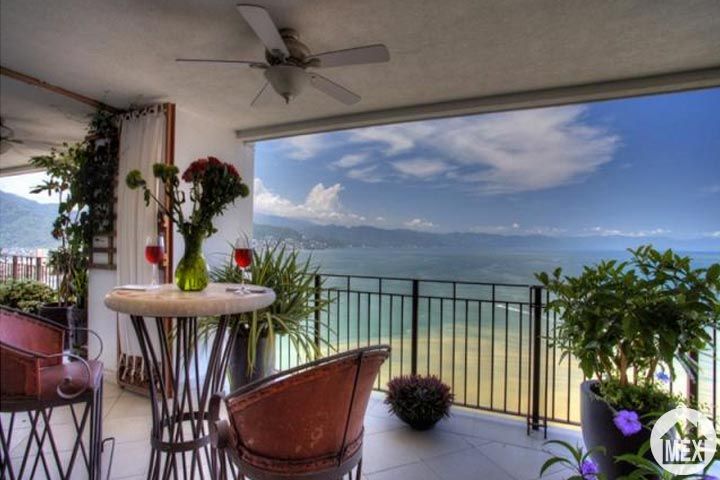 The Grand Venitian home has plenty of terrace space for you to enjoy outdoor BBQ's, entertaining, perfect sunsets with a glass of wine in your hand, to drink your coffee and read the morning paper or to enjoy a perfect breakfast or sunset dinner!
Oh but there's more!
Outside of the elegance of your dreamy home you can also appreciate some attractive on-site amenities designed to give you more ease and enjoyment.  The Grand Venitian has 24 for hour security, an onsite lobby reception area, beautiful pools and exquisitely manicured landscaping and gardens.  Don't worry about climbing up any stairs.  Get to your home in a jiffy with state of the art high speed elevator service!  I should also mention these features help to rank this home high on the retirement friendly scale!
This spectacular home is hot in Puerto Vallarta real estate.  It's like living in a storybook or a happily ever after dream come true!  If you are interested in this home or other options in Puerto Vallarta real estate click here to start the process of living the dream!