Cancun is a huge city with lots to see and do!  It remains a number one travel destination for American's and Canadians looking to escape the winter months!  Most people associate the area with the very familiar Cancun hotel zone; that favored little patch we know and love!
Related: Living in Cancun – Happy 44th Birthday CUN!
There are many comfortable living options all over the city of Cancun, but if you want to be in the center of it all you should consider properties directly in the Cancun hotel zone!
While you may find cheaper prices in other parts of the city, it is important to consider value when purchasing your home!  Besides the actual cost of your new home in Cancun, you will also have to think about convenience and enjoyment! It is important to consider the things that will matter to you after you purchase your home.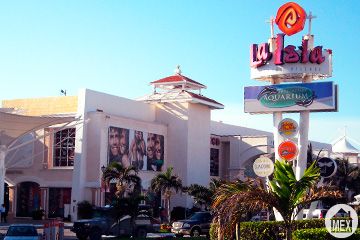 If earning rental income is important to you, then making the decision to buy in the hotel zone can guarantee you better rental capability and satisfaction of your renters, as well as a better overall experience for you when you are occupying your property.  When people search for vacation homes they look for convenience and amenities!
Let's take a look at the facts shall we!  Why would you choose the Cancun hotel zone over any other area in Cancun?
High touristic point making for great rental capability
Beautiful properties with resort style amenities
Short walk to shopping, restaurants and entertainment
Nearby to beautiful golf courses
Close access to the Isla Mujers ferry
Accessible taxi service
Close by to major area malls and movie cinemas
Directly on the most beautiful well maintained beaches
Close access to Cancun's major international airport
Although there are excellent properties all over Cancun many people don't realize how big Cancun actually is!  If you are looking for an area that makes it easy to move around without a car and with extreme convince for tourists, the hotel zone is the prime location for you!
See for yourself everything the beautiful Cancun hotel zone has to offer in this exclusive www.TopMexicoRealEstate.com video!