Starting the search for Mexico real estate can sometimes seem like an overwhelming process and even more so if you aren't sure of how the buying process works in Mexico. The most important thing is to organize your thoughts and get educated about the process of buying real estate in Mexico.  To get things started here are 5 things you should consider before starting your Mexico Real Estate search!
What is your sole purpose in buying Mexico Real Estate?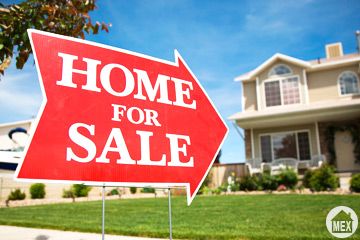 Searching for real estate may seem easy but you can get quite lost if you don't have an end game.  There are thousands of property options but not all are best for every situation.
Are you looking to invest with sole intention of making money or perhaps you are looking for a vacation retreat or full time retirement home?  Whatever the case may be, you must determine why you want to buy in the first place.  This will help things move along much easier when working with your agent and in your search.
Where do you want to buy property in Mexico?
Location is key when purchasing a home in Mexico.  There are many beautiful areas with different features and highlights.  It's best to study the areas which suit your life style the best.  And don't forget your purpose.  You need to insure that the location integrates with your purpose for buying a home.
While the first two points are on a more personal standpoint. It gets you brainstorming about what it is you're are looking for, and where, so that you go in a clear direction.  But the next points are on more of a logistical level and are very important to be considered?
Real Estate financing in Mexico
This is probably one of the most important points.  How will your pay for your home?  We are normally under the assumption that we can go through a mortgage process, as we are familiar with in our home countries, however at this point banks in Mexico are not extending financing to foreigners.
Examine your financial situation. How much can you put up in cash and how much needs to be financed?  Can you take a personal loan or a line of credit from your current home?  If you are genuinely stuck, there are some sellers that are willing to offer short term financing, with usually about 30 percent down.  Talk about these options with your Mexico real estate agent.
Learn about Mexico Bank Trusts!
While there is movement in place to change the law, at this point the only way a foreigner can legally own property near the coast or any international boarder in Mexico is to take out a bank trust.
Having a Mexico bank trust is a legal and safe way to own property in Mexico.  Since you may not be able to hold the title directly, the bank can hold it for you without you having to sacrifice any rights to your property. The property is yours and the bank has no right to do anything to it or with it.  You are the sole beneficiary of the property and can maintain, sell it, pass it to other beneficiaries, collect equity, etc.
Soon there will be laws passed that will eliminate the need for the bank trust however having one still offers many benefits to foreign home owners in Mexico.  Your Mexico agent will help you understand the entire process and give you all the education needed to go through the bank trust process.
Search a good Mexico Real Estate Agent and Mexico Lawyer!
Your first reaction might be to head on over to your local real estate agent or take advice from your personal lawyer, but in reality the entire process will have to be done with certified experts in Mexico.
U.S. brokers and agents are not able to sell you Mexico real estate; and unless they have sold real estate in Mexico before, it is unlikely that they know all the laws and processes associated with foreign ownership in Mexico.
However, if you do go to your local agent they may be able to give you a good Mexico real estate referral.  Most Mexico real estate brokers are set up to help you handle all your affairs from abroad.  Do your research to find a good credible Mexico real estate agent who can help you through the entire process.
You will also need to have good legal representation in Mexico.  Your Mexico real estate agent can help you by giving you good lawyer recommendations.
For more in depth information about the buying process in Mexico, check out our free Mexico Real Estate EBook which provides good knowledge and education to prospective home buyers in Mexico.