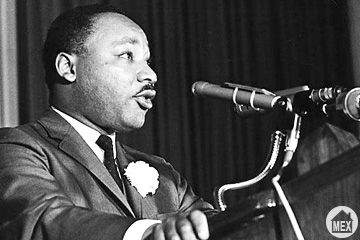 In honor of Martin Luther King Day today, I would like to talk about dreams!  After all, if Martin Luther King taught us anything it's that even the most seemingly impossible dream can come true, but not without perseverance and a strong will to do anything it takes to make it happen.
The word dream comes up a lot from people who are searching for Playa del Carmen real estate.   We get inquiries daily from people who spend their days looking at properties in Playa del Carmen or other parts of the Mexican Riviera; and many say the same-I'm just dreaming!
What they may not realize is that silently this is the first and most important step to making a goal complete!  You must start with an idea or a so called dream before you can make any kind of action plan.  But once you have that dream, there is no such thing as impossibility if you really aspire to achieve it.
So here are a few ingredients to get you to achieve your goal about owning a home in Playa del Carmen's paradise one day!
Visualize your goal often! When I was very little a very important role-model in my life used to tell me that if there is something you really want then all you have to do is picture yourself doing it every single day.  Think of it as already being a part of your life.  If you dream of a home in Playa del Carmen imagine yourself sitting on your outdoor patio overlooking the pool or ocean drinking your morning coffee.  It works!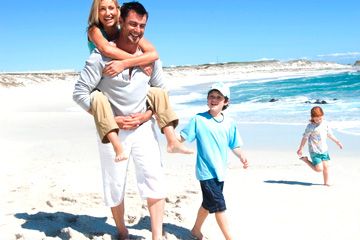 Hang a photo in a place that you can see it every day!  Post a photo of the beach or your favorite place in the Riviera Maya, or perhaps even a photo of your dream house, in a place that you can see it every day.  Maybe on your fridge or on your desk at work.
Take the word impossible out of your mental dictionary!  It's not just a word, it's a mindset and is the one thing that is sure to prevent a dream from coming true.
Create a plan!  It's never too early or too late.  Start to research everything that you will need to do to make your dream of owning a home in Playa del Carmen a reality.  Get yourself educated about the process of buying real estate in Mexico.  Talk to an experienced agent and ask for advice.  I have clients who I have been supporting and working with for years until they have actually bought.  A good agent will stand by you from the very moment you have your thought until the day you put it into action.
Window Shop!  If your goal is to own a home in Playa del Carmen one day then its ok to see what's out there, so  that when you are ready you will be more prepared and educated about the area and what kinds of homes are available for different price points.  This also will help you with your budget vs. desires so you can make a realistic purchase later on.  Talk with your agent, go on tours and attend open houses.
Use other people's stories as inspiration!  Listen to real life testimonials about people who have achieved the same dream in buying Playa del Carmen real estate.  Make friends, join local forums and you will see how other people have made it happen!  Relating with others can be a powerful tool and can give you strength to say I can do it!
Take a leap of faith!  Probably the most difficult part is trusting in yourself.  This is the part where you need to take all the "what if's" and all the reasons why you shouldn't and kiss them goodbye.  The last and final part is doing it!  When you are on the verge of signing those papers and questions come into mind, just remember all the efforts you have made to achieve your dream.  You don't train for a marathon not to run it right?  Crossing the finish line is the final and ultimate payoff!
I think we can agree that the over one million Americans who are now living in different parts of Mexico all stared with an idea.  People with different budgets, different financial status, different age groups and situations.  They have all found their way.
Now it's time for you to find yours!  For more information about Playa del Carmen real estate and how to make your dream come true in paradise contact a trusted Mexico Real Estate agent.  I invite you download our free Mexico Real Estate EBooks which are full about education about the buying process in Mexico.