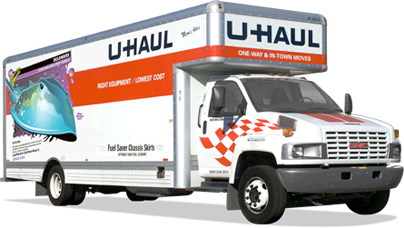 Now you have purchased your dream home in Mexico paradise now comes preparing for the big move!  We all know that moving is not easy even if you are only relocating to a new home in your existing town.  But of course international relocation adds some extra considerations and requires a bit more planning.
Here are some ways to stay organized and help you get started in the thought process before hauling off and moving to Mexico!
Setting up utilities for your new home in Mexico- It is best to plan when you will need to get your utilities set up.  Depending on the official date of your move you will need to organize a date beforehand to set up electricity, gas delivery, cable and internet.
Furnishing your Mexico home- It can be wise to take care of your furnishings before you arrive to live in your new home in Mexico.  Consider if you will be taking any of your personal furnishings with you or if you will need to purchase new things.  Planning a trip prior to your official moving date, to shop and set up furniture delivery, can add organization and lower your to do list for when you actually arrive.  Furniture deliveries can be set up for your arrival or ask a trusted friend to receive the delivery while you are away.
What's moving to Mexico with you and what's staying?  This can be one of the toughest things to organize?  Will all of your personal items be moving to Mexico with you or will you being leaving some things to be stored? The best thing is to make a plan and also consider how you will be transporting your personal items.  If you are limited to air transportation you will need to investigate what you can ship or think about moving services.  And if you will be storing items consider storing options, locations and pricing.
Tip: Many people who relocate to Mexico will gather their things little by little upon each return back to their home town.  Consider taking the most important items at first and then bring more back little by little.
Are you going to bring your vehicle to Mexico?  Some people don't find having a car very necessary if they are moving to a small beach town such as Playa del Carmen, while others will find it a must to have a car.  If you will want to bring your vehicle along, you can make the drive to Mexico your car with you or simply have it shipped.  The other reasonable option is to sell your car and buy a new one once you have arrived. You will need to consider the cost of driving or shipping your car, customs fees, and residency status when making this decision.
Will you request Mexican Residency or remain on a tourist status?    As a homeowner in Mexico you are entitled to ask for Mexican residency.  For some things being a resident makes it easier but it is not always necessary.  Consider the length of time that you will be staying.  If you plan to remain in the country year round having residency can eliminate last minute trips out of the country every 6 months to renew your visa.  It's a personal choice but one that should be examined.  This can be done once you have already made your move to Mexico.
Moving to Mexico requires education and planning.  Getting the facts, and starting your organization process early can make your move as seamless as possible.  Don't get overwhelmed with extra information, and be sure to ask questions to your Mexico Real Estate agent.  He or she can offer you personal advice and also advice and testimonials from past clients.