It's that time of week again!  Time to take a break and make your dream come alive.  This week we are featuring an incredible ocean view home for sale in Puerto Vallarta-where the sun sets and the ocean takes your breath away!
Today I want to show you that an incredible view is worth a thousand words.  For just this one and only time we can say it's what's on the outside that counts!
So dream on dreamer….
This particularly incredible home for sale in Puerto Vallarta has a view that one might call…exceptional, out of this world, invigorating, romantic, even extraordinary!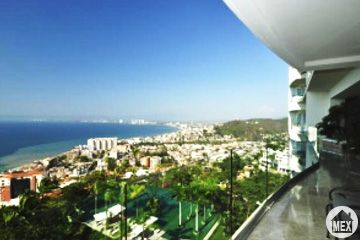 Let's start with the view from your outdoor terrace in the day.  Enjoy your morning coffee or early afternoon brunch overlooking the wide open pacific ocean.  With plenty of terrace space you can choose to relax in sheer solitude or share the time with a loved one or friends.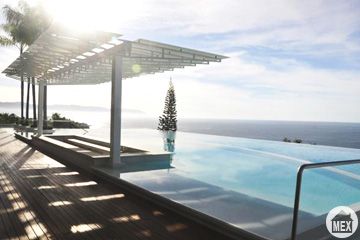 Spend the day basking in the sun at the incredible infinity pool with exceptional sea views.  This view will knock your socks off!  How can you even put into words what an amazing feeling it is to get the pleasure to experience this view every single day?
When you wake in the morning the sun rising from the east makes the sky and reflection of the pool and sea waters look like crystals.
Around blue and green pools you will find nature integrated with every aspect.  With beautiful greenery this pool looks like pure heaven. Shut your eyes and imagine floating under the sunshine with nothing but peace, quiet and nature within your reach.
Look out at the magnificent evening sky from your lit up terrace while you enjoy a nightcap or a quiet romantic dinner watching the sunset and the evening lights.  This is the perfect way to end each and every day!
When you are surrounded by beautiful things your heart and your mentality can feel at ease.  The ocean gives us a special feeling and lets us think and reflect!  It's truly magical.
How much is a perfect ocean view worth to you?
For more information about this beautiful home for sale in Puerto Vallarta talk to your trusted Mexico real estate agent.