After you have purchased your beautiful Playa del Carmen condo in paradise there may be some time before you are planning to use it full time.  In the meantime, renting out your vacation property in Playa del Carmen is a fantastic way to cover costs while you are not using your property.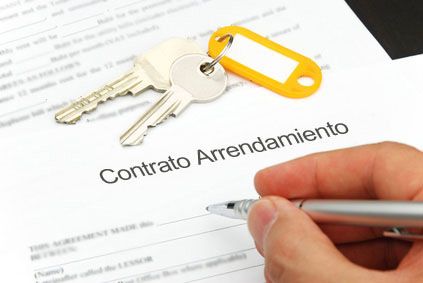 But how will you deal with all the logistics of renting, screening perspective renters and maintaining your Playa del Carmen condo while you are out of town? Stressful thought, huh?
But don't worry, this is actually a piece of cake if done with a good local property management company who specializes in this business.  Their main goal is to take the stress off your shoulders so that you have nothing left to do but sit back and relax.
In a place that is destined for vacationers you are sure to find plenty of reputable property management companies who are credible and qualified to handle all the details of renting out your property.
Here are a few ways that choosing a good property management company in Playa del Carmen can help you and make you feel at ease while you are away:
Handle all rental agreements and calendar bookings of your vacation home according to your chosen availability dates.  Additionally, they have the ability to go through the screening process for your prospective renters if you have any specifications regarding whom you prefer to rent to.
Handle financial transactions including deposits and final payments so that you don't have to worry about handling money.  Everything is done in a secure way to transfer all funds directly to you!
Coordinate and take care of bill payments and other finances associated with your home, such as utility bills.
Offer ongoing and preventative maintenance and inspections of the property.  There's no need to jump on a plane to fix a leaky faucet or stop what you are doing during the day to contact a technician.  Everything is handled for you!
Can arrange daily maid service, handle linen cleaning and replacement, and replace toiletry items if necessary.
Will even go as far as arranging furnishings to appeal to your renters.
Property management companies offer a wide range of services to put you at ease.  The good thing is that you can choose a package that is customized to your individual needs.
Owning a vacation home in Playa del Carmen should not only be relaxing when you are using it but also while you are away.
For suggestions or help on finding the perfect Playa del Carmen condo with great rental capability, and for more information about property management, contact your trusted Mexico Real Estate agent.