The last few days were pretty interesting for me and other members of the TOP Mexico Real Estate team as we travelled to the state of Yucatan and visited the beautiful and quaint city of Merida and the colonial coast town of Progreso. During our stay, I got the chance to meet with our good friend and TOP Broker in Merida real estate area, Mitch Keenan to catch up and talk about the city and its cultural life, the growing expat community and the hottest trends among American and Canadian buyers.
The White City as is also known, was founded in the year of 1542 and has a strong Mayan, French, British and up to some extent, Dutch influence because of its proximity to the Gulf of Mexico and the port of Progreso, where there has been a lot of commercial activity throughout the centuries.
The quaintness of this city, its rich cultural life, the Yucatan food and weather have brought many people to this area as well as having state of the art hospitals and the best medical care in the country; are also very strong reasons why American and Canadian expats have been looking closely to this beautiful city.
While talking, Mitch mentioned that even if the real estate market in Merida also suffered the effects of the economical recession in the United States and Europe of the last 5 years, since 2013 the market has started to blossom again with many offers of homes for sale in the area.
Hottest House Trends in Merida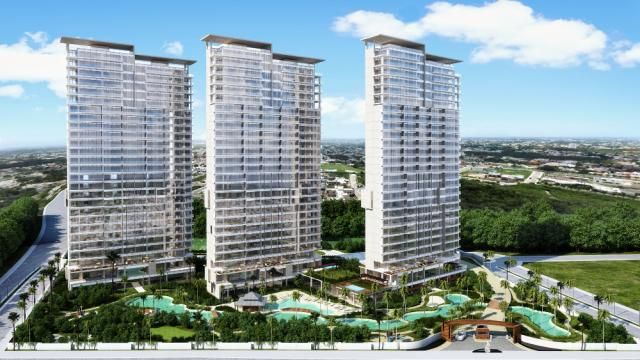 Merida is rich town, there's wealth all over the place with heavy industry and a busy financial and commercial activity and that has help on the growth of the city tremendously; being the northern part of the city where newer and modern housing developments with minimalistic homes and high rise condo buildings as well as gigantic shopping malls with the most luxurious shops and amenities are being built on a daily basis.
Most of the people and residents of this new part of Mérida called Altabrisa are from other very wealthy areas of the country such as Mexico City, Monterrey, Guadalajara, Campeche and Tabasco; so even if it´s an upscale new neighborhood, here you won´t find many American, Canadian or European expats.
Where do American and Canadian expats live?
Mitch, who has been living in Merida for the last 20 years and loves this city and knows the area up and down said that where most American, Canadian and European expats buy their homes is, surprise! this gorgeous city´s downtown, which once you have been there is a no brainer.
Some of these homes maintain its colonial charm on the outside but have been completely renewed taking advantage of its high super ceilings like this very spacious and affordable home and some others lean towards a more traditional style keeping its gorgeous flooring, large rooms and spaces, central patios and exquisite moldings and wrath iron details, it's easy to see why more expats are falling in love with properties like this wonderful colonial home.
There is no need to tell you that once you visit Merida is almost impossible not to fall in love with this city, the air feels different, the food tastes amazing, and the mix of culture with the European flare and the Mayan exoticism make this a very unique place to live. So, if you decide that you want to make Merida your home, don´t forget that we have a trusted agent in town that will help you find that home of your dreams!
-By Thomas Lloyd
TOPMexicoRealEstate.com NETWORK; "Mexico's Leading Network of  Specialists for Finding and Purchasing Mexican Properties Safely!"