What was once a dream is now a reality as you venture out into your quest to owning your very own piece of Caribbean paradise.
In part one (Mexico Property: Everything you wanted to know about Escrow Part 1), we reviewed the basics and I'm now confident you are on your way to 'buying property nirvana", but strangely you still find yourself lying awake at night; tossing and turning with all those buying questions just swirling around inside your head. Fear not! All your questions are finally answered. Everything that you have ever wanted to know about escrow in Mexico and how it works broken down into this two part simple question and answers piece.
PART TWO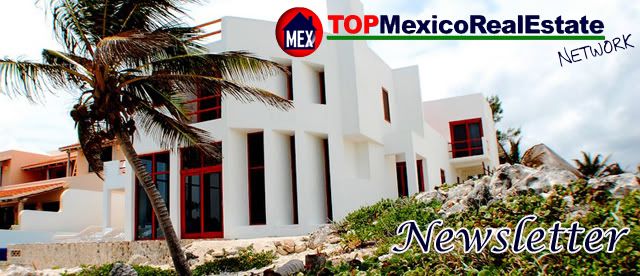 Who are the parties to a transaction?
The Buyer, the Seller, and the independent third party. Sometimes a mortgage lender is involved. These are the principals, the main parties to the transaction and are the ONLY persons who may amend the Instructions. If real estate agents represent the parties they may obtain copies of documents to the transaction, but all matters are treated as highly confidential with respect to outsiders seeking information.
What if the buyer wants the sale handled through an independent third party but the seller does not?
Then the Instructions prepared will be "uni-lateral", one sided, and the escrow agent will be ethically bound to protect, first and foremost, the interests of the client, buyer or seller, who has contracted for the services.
Can the escrow procedure be handled by long-distance or is it necessary that the parties be present?
With email and efficient courier services each party may be in a different town, or even in a different country! Because the procedures and customs for transfer title, whether fee simple title, or in a bank trust, are very similar throughout the entire country of Mexico, the independent third party may be located anywhere in Mexico and the buyer and seller do not usually need to appear before a Notary Public if they have authorized others to act in their behalf.
Where are funds held when they are "in escrow"?
Buyer seller funds must be held in a separate bank account, apart from any business operating funds. Generally they will be held in a dollar based US account with FDIC insurance available up to the maximum of 250,000. USD per depositor. Separate US and pesos funds may be held in a Mexican bank to permit ease of transfer for payment of Mexico based fees.
Now if you have any question about this or any of the TOP MEXICO REAL ESTATE properties we have listed in Playa Del Carmen, The Riviera Maya or anywhere throughout Mexico, please feel free to contact any of our TOP MEXICO EXPERT SALES TEAM and we will be glad to help you find your very own piece of paradise.
And remember, here at TOP MEXICO REAL ESTATE…
We make it happen!
TOPMexicoRealEstate.com NETWORK; "Mexico's Leading Network of Specialists for Finding and Purchasing Mexican Properties Safely!"