Papaya 15, located downtown in the heart of the Playa Del Carmen property booming market, is nearly complete is quickly becoming the one of the most sought after Mexico real estate condominium in all of the Riviera Maya. Quickly fading away too is their pre-construction rates that have made it so popular to savvy and shrewd Mexico real estate investors and home seekers all throughout the world.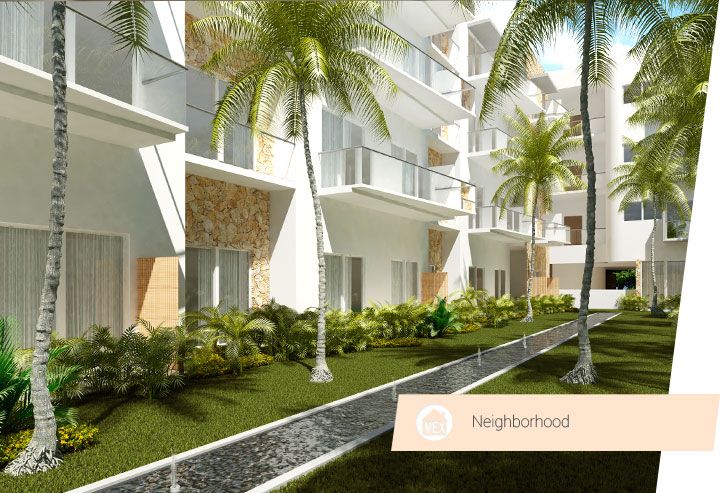 Let's face it… Mexico, and Playa del Carmen real estate, is unquestionably a paradise that needs to been seen, experienced and lived to be believed. A dream that many are realizing for themselves all throughout the world as people begin to "climb up there in years" and are wanting not to waste one more second of their precious time WISHING that they moved to this Caribbean paradise sooner.
You too can experience the phenomenon and dream of owning your very own piece of tropical paradise; complete with never-ending tropical weather, magnificent food, warm culture and long walks along the pristine white sand beaches of the Mayan Riviera.
And the place you can make this all happen is… Papaya 15!
With industry respected and renowned developer Sabatico, a long time staple here in the Mexico Real Estate market, you are sure to get the absolute most for your hard earned dollar… or whatever your currency may be. From its' chic, contemporary design to its rooftop pool and garden with unforgettable views of the Caribbean, Papaya 15 has just the right place, and vibe, for you to call home.
Papaya 15… Establishment, Quality and Proven Success!
C'mon… you know you want to!
Now if you have any question about this, or any of the TOP MEXICO REAL ESTATE properties we have listed in Playa Del Carmen, The Riviera Maya or anywhere throughout Mexico, please feel free to contact any of our TOP MEXICO EXPERT BUYERS TEAM and we will be glad to help you find your very own piece of paradise.
And remember, here at TOP MEXICO REAL ESTATE…
We make it happen!