If you are adventurous and young at heart, retiring abroad might be in your cards. For years more and more retirees are choosing to retire in a country different to their own, attracted by the great weather, good cost of living and affordable health care.
In the United States, as many as 346,000 retirees are getting their benefits checks outside the U.S, a 12% increase from 2008 to 2011; when the last data was collected.
You could pack it all up and retire abroad or become a part-time expat, this means taking advantage of the great weather and savings on living expenses for part of the year and enjoying your hometown for the rest of the time.
Mexico, a top destination for retirement
For years, Mexico has been one of the most popular destinations for North American retirees. The proximity and low cost of living as well as the milder weather are all good reasons to choose Mexico as a retirement destination.
For years people has listened to the rumor that foreigners are not allowed to own property within 62 miles of any border and within 31 miles of any coastline, however, there are perfectly secure options to own property in these areas.
A foreigner can own property using either a Bank trust or a Mexican Corporation which allows them to rent it, sell it, or inherit it to the person of their choosing. Setting a Bank trust or Mexican corporation does not take a lot of effort and it can be transferred to another person if you decide to sell your property to another foreigner.
Crime
Despite of the reports, the Yucatan Peninsula is a very safe place, with thousands of foreigners visiting or residing in it safely every year.
Common sense and safety will prevent most crimes, but feel free to visit the State Department's Retirement Abroad advisory to learn more about the area you are interested in.
Conveniences
We are all used to having instant gratification, but it is important to learn to live with and adopt the Mexican laid back lifestyle. Living in a foreign country can take some get used to. Most the services and the conveniences that you are accustom to are available in Mexico, but they often work on that laid back time frame.
Luckily big cities in Mexico have foreign shops such as: Walmart, McDonald's Starbucks, Home Depot, Lowe's, Best Buy and so on as well as big shopping malls with American and European brands.
Mexico Retirement Communities: Hacienda del Rio
With more and more people using their condos as a vacation rental, there is no control on noise, kids playing in the common areas and so on. This is a general complaint we have among our clients living in condos: noisy people, lack of privacy and inadequate access for the elderly.
Luckily, there is a new development in the Playa del Carmen Real Estate Market that aims solely to the retirees, a master planned community with all the amenities for a relaxed life in the Caribbean as well as: ramps, safety rails in wet areas and one story floor plans.
Hacienda del Rio is a unique development only for retirees, not only it offers reasonable sized 2 bedroom condos or villas; it is also the only retirement friendly community in the Riviera Maya.
This development is located in a gated community with direct access to the beach and a beach club for the use of its residents. It also has common areas with lush tropical gardens, a river style pool and a club-house, everything that you need at your doorsteps.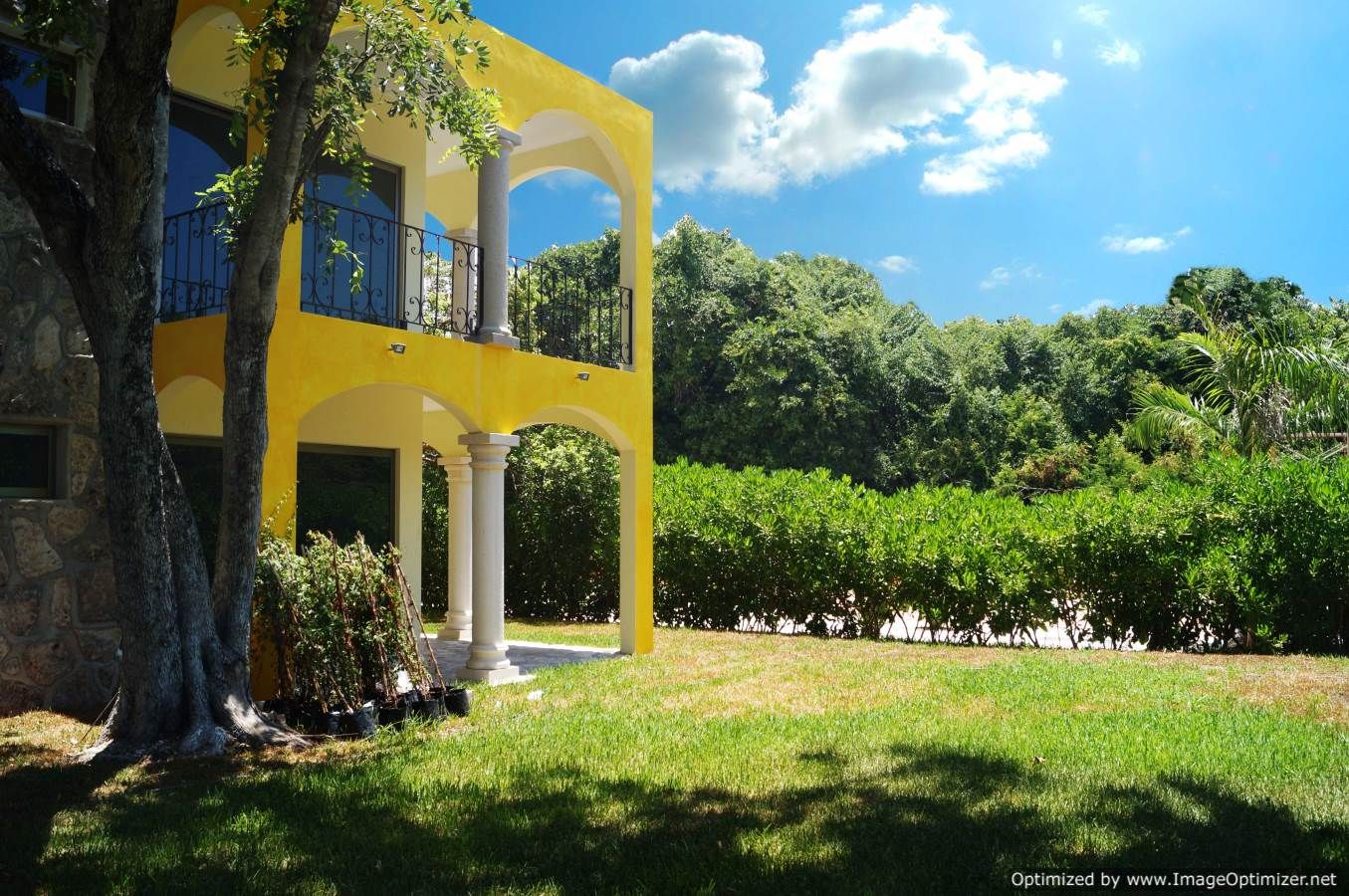 Stop dreaming about retiring to Mexico, explore Hacienda del Rio and secure a home in paradise, surrounded by nature and free of noisy spring breakers or children.
Now if you have any question of this or any of the TOP MEXICO REAL ESTATE properties we have listed in Playa Del Carmen, The Riviera Maya or anywhere throughout Mexico, please feel free to contact any of our TOP MEXICO EXPERT SALES TEAM and we will be glad to help you find your very own piece of paradise.
And remember, here at TOP MEXICO REAL ESTATE…
We make it happen!