Buying property in Mexico can be a joyride or a haunted experience, it can make all the difference if you have the help of a professional Real Estate Agent. Here at Top Mexico Real Estate, we pride ourselves on helping foreigners become homeowners in Mexico. Our expert team of Buyers Representatives can guide you through the legal and emotional process of getting your dream home here in the Mayan Riviera.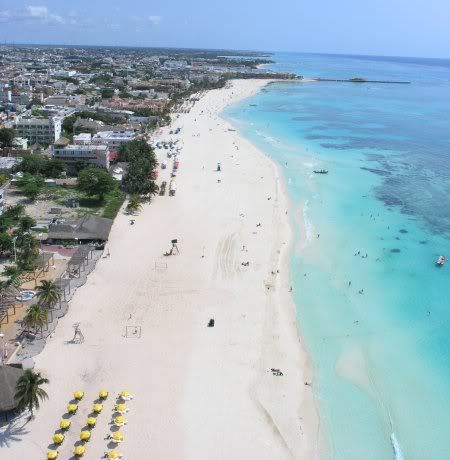 Carrying on from Buying Real Estate in Mexico: A List of Important Terms PART 1, here is a list of some more of the words you might hear during the process and we hope this list will be useful when reading legal documents or when you come across a Spanish terms you do not understand.
Closing Costs
Closing costs in Mexico include the notary fees, the registry of your property in the Public records and taxes. This costs can be around 5% of the price of the property, but make sure to double check with your real estate agent for an estimate.
Contract
An oral or written agreement to do or not to do a certain thing.
Deed
The legal document conveying title to a property.
Deposit
A sum of money given in advance of a larger amount being expected in the future. Often called in real estate as an "earnest money deposit". In Mexico it is around 10% of the value of the property, but it can be arranged or modified to suit your needs.
Fixed-rate Mortgage
A mortgage in which the interest rate does not change during the entire term of the loan. Most of the bank mortgages in Mexico are fixed-rate, fixed amount loans. Check with your bank and make sure you understand how your mortgage is going to behave in the future, shop around and make sure you are get the best deal.
Home Inspection
This is not customary in Mexico, but it can be done if the potential buyer is willing to pay an extra fee. A home inspection is a thorough inspection by a professional that evaluates the structural and mechanical condition of a property.
Owner Financing
We have some properties with owner financing, this means that the property seller provides all or part of the financing.
Power of Attorney (Carta Poder)
A legal document that authorizes another person to act on one's behalf. A power of attorney can grant complete authority or can be limited to certain acts and/or certain periods of time.
Purchase Agreement (Contrato o Promesa de Compra)
A written contract signed by the buyer and seller stating the terms and conditions under which a property will be sold.
Real Estate Agent
A person that negotiate and transact the sale of real estate. In Mexico, real estate agents do not need to be licensed in order to sell real estate. That is why it is important to find a good real estate agent who is licensed, schooled and knowledgeable about the real estate marketplace. Do not be afraid to ask your real estate agent for their credentials and for testimonials from their past clients.
Title (Escrituras)
A legal document evidencing a person's right to or ownership of a property.
Title Insurance
Insurance that protects the lender (lender's policy) or the buyer (owner's policy) against loss arising from disputes over ownership of a property. In Mexico these services are not custom, so there are several reputable companies available in case you would like to purchase title insurance: The Settlement Company, First American Title and Stewart Title of Houston Texas.
Title Search
A check of the title records to ensure that the seller is the legal owner of the property and that there are no liens or other claims outstanding. This is normally performed by the notary doing the deed, but it can also be run by an independent agent for a fee.
Now if you have any question about this or any of the TOP MEXICO REAL ESTATE properties we have listed in Playa Del Carmen, The Riviera Maya or anywhere throughout Mexico, please feel free to contact any of our TOP MEXICO EXPERT SALES TEAM and we will be glad to help you find your very own piece of paradise.
And remember, here at TOP MEXICO REAL ESTATE…
We make it happen!
We would like to thank Puerta Zama for sponsoring this blog. Puerta Zama is a new development in Aldea Zama. To learn more about Puerta Zama, please click here.